Computing and software – upgrade your IP strategy
The world of computing and software is constantly transforming and advancing. With so much innovation it can be difficult to identify your intellectual property and ensure the right protection.  This is where we can help.
Barker Brettell has a large team of attorneys with experience of working in the fields of computing, software, and computer-implemented inventions, and a global reputation for providing proactive and robust advice to clients.  We focus on getting to know you and your business, and understanding your key drivers so that we can develop IP strategies tailored to your needs. Our commercially aligned advice can help implement prompt and economic processes through filing patent applications, navigating excluded subject matter objections to grant. We also have a dedicated design and copyright group that can advise on copyright and database rights and on protection of GUIs, icons etc.
Our patent attorneys have in-depth technical knowledge with many having spent time working in-house in industry, as well as with inventors, university tech transfer teams and research and development departments.  This means that we can find the right attorneys to work with you.
Our experience includes:
Computer/network/distributed systems and control
Artificial intelligence and machine learning
Audio and image processing
Telecommunications
Navigation and mapping
Data handling and processing
GUIs
Security and encryption
Business methods and fintech
Barker Brettell works with a diverse range of clients, from spin-outs, startups and universities, to SMEs and global organisations.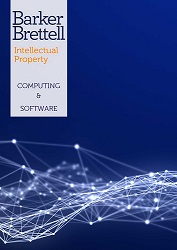 To find out more about our experience in this field please contact the head of the computing & software sector, Carrie Johnson: carrie.johnson@barkerbrettell.co.uk
Our team – people listed below that have genuine experience in this industry