Our approach
'Making our clients' lives easier' underpins everything we do. Providing practical and commercial IP legal advice is a given – it's what we do day in and day out. It's the rest of our service offering which makes us stand out – and this is tailored according to what matters most to our clients. Whether it's proactivity, communication, reporting, flexible fee structures, added value or something else entirely, we will flex our systems and processes to ensure you receive a quality service that works for you.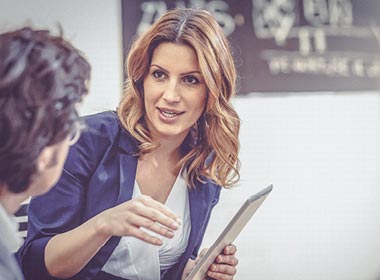 Proactivity
We like to be one step ahead whenever possible. Our experience both in private practice and in-house, combined with our sector knowledge ensures we can often anticipate what issues lie ahead for our clients. This means we help them take control and prepare in advance, rather than simply reacting to problems after they happen.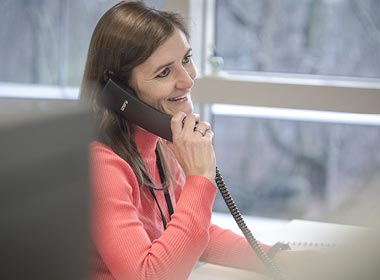 Communication
Our advice comes with a clear recommendation, delivered succinctly and practically. While we may point out the options available, we will always give you our professional opinion on what you should do and how/when you should do it. This communication can be tailored to suit your business, so it's delivered in a style, format and regularity of your choice.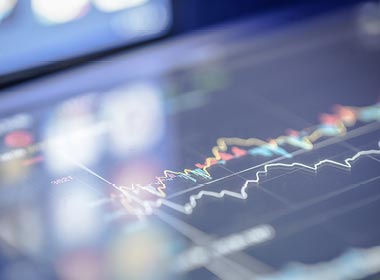 Reporting
We provide a range of different reporting options, with as much or as little detail as you require, as often as you would like. We can work within your online systems, or you can access your information via ours, 24/7, from anywhere in the world. Reporting can include progress on live matters, budget analysis, trends or KPIs – whatever makes your life easier.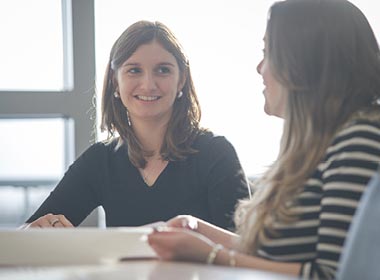 Flexible fee structures
Hourly rates, fixed fees for certain types of work, capped fees, blended hourly or day rates and monthly retainers are just some of the fee structures we offer to clients. On appointment, we will agree with you the fee arrangement that most suits your business, giving you cost certainty and budget control as required, with transparent, regular invoicing.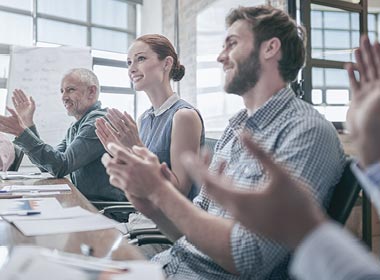 Added value
The commercial drivers for added value differ for each client and as a result, we listen to our clients views on what sort of added value is of most importance to them - and then design a programme accordingly. Some of the classic added value activities include our teams providing sector perspectives and insights; invites to our seminars; onsite training for in-house teams and access to our IP alerts but there are many other initiatives also on offer.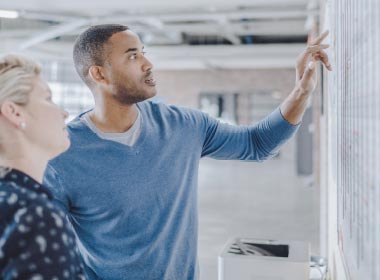 Something else?
If you're looking for something else when it comes to IP legal advice or the way it's delivered, please let us know. Chances are we're already working with another business in the same way, and we can adapt this to suit you. We enjoy working collaboratively with businesses to develop new and interesting ways of working and would appreciate the opportunity to discuss this with you.
Our History
1891
The firm was born when George Barker joined forces with Frederick Brettell to provide patent, copyright, designs and trade mark advice at their Colmore Row offices in Birmingham's business district.
1928
William Duncan joined the firm which changed its name to Barker, Brettell and Duncan, with each member serving as President of the Chartered Institute of Patent Agents (CIPA).
1957
Following a brief spell during WW2 when the firm relocated to Frederick's home so he could perform air raid warden duties, Barker Brettell stayed in Colmore Row until 1957 when the firm moved to Hagley Road in Edgbaston.
1998
The firm rebranded as Barker Brettell and became an LLP in 2008. While the mainstay of the firm's client list was still mechanical and engineering companies, the business was now also working with chemical, electrical, electronic, computing and biotech companies.
2023
Headquartered at 100 Hagley Road, the firm today is one of the largest IP firms in the UK, working with businesses of all shapes and sizes – from entrepreneurs with a great idea to multi-national corporations. The ethos remains the same – to provide clients with clear, jargon-free legal IP advice which helps make their lives easier.