Support for your aerospace IP programme
Professionalism. Experience. Efficiency. That's what our aerospace group prides itself on. For over 20 years we've built a global reputation helping the aerospace sector with patent support, and other intellectual property matters, meaning that today our 20-strong team of attorneys has over 100 years of collective aerospace-specific experience.
So why have we been so successful? We believe it's because the team takes time to get to know clients, their patent systems and commercial objectives. We work side-by-side with you to design and implement bespoke streamlined procedures to ensure that the process of getting a patent from filing to grant is prompt and economical. Most importantly, our goal is to devise an IP programme which suits your existing systems and people, ultimately making a positive difference to your bottom line.
Need an attorney or paralegal secondment? Want an invention-mining workshop? Do you require our team to step in to help with drafting or deal with a contentious matter at short notice? Need brainstorming 'design around' sessions? We have experience in all these, each tailored to suit the client in question.
And our depth and strength of knowledge isn't two dimensional – we work closely with European Patent Office examiners to find out what makes them tick: what drives their behaviour. We then apply that understanding, and understanding where our clients are in their vision, to ensure that client success rates are high. This means that from an early stage our attorneys can help you determine where to focus IP resources for maximum return on investment, avoiding time consuming and costly decisions further down the line.
Our clients include OEM giants, and also suppliers, ranging from a major helicopter manufacturer, a military jet aircraft manufacturer, a European manufacturer of nacelles for aircraft, a Japanese avionics company, a UK aircraft safety systems supplier, and a UK-based global leader in gas turbines.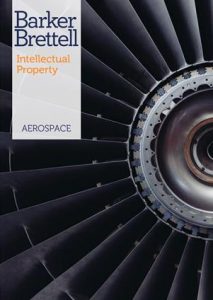 For more information, please contact John Lawrence.