Supporting technology transfer
An ever-increasing number of universities, both in the UK and overseas, are capitalising on technology transfer in order to reap financial rewards – and our team of IP experts can help you achieve this. One of the key challenges is balancing the strategic objectives of the educational establishment with the aims of very busy academic inventors – essential when capturing ideas and making sure they are fully commercialised and properly protected. We work closely with clients in this sector to understand their IP requirements so we can provide cost-effective solutions.
We act for many leading universities, including several in the Russell Group, working with technology transfer departments, commercialisation units, and spin-out companies. We have a strong track record of working with universities and other related companies and organisations.
High technical ability and in-depth sector knowledge make it easier for us to communicate and engage with inventors. Many of our attorneys have research experience beyond a first degree with some being inventors in their own right, so we understand the science.
When looking to secure funding, the timing of the patent applications and the strength of your IP is business critical. Sensible and pragmatic advice on the possibility of securing IP rights, the strength of those rights and the patentability of projects – fighting on behalf of our clients if necessary – remains our focus.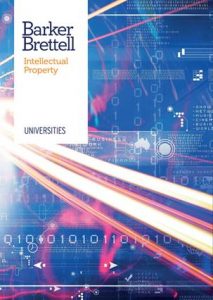 For more information, please contact Jennifer Atkinson.