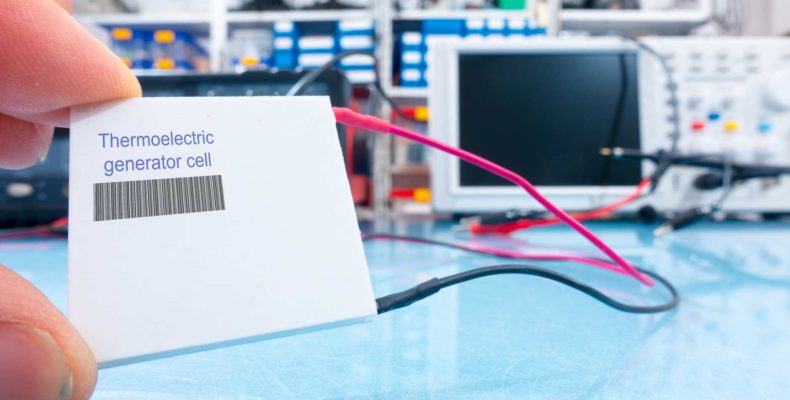 Building an IP portfolio to attract investment and increase company value
Posted on
Building up an intellectual property (IP) portfolio of patent and trade mark filings has allowed thermal management system innovator and manufacturer European Thermodynamics Limited (ETL) to attract investment, increase company value and enhance its reputation in a competitive market.
The Challenge
The management team at ETL noticed that some of its competitors were building up large patent portfolios, leading to enhanced company valuations and reputations for commercialising innovation. Kevin Simpson, technical director and co-founder of ETL, recognised that he would need to do the same to improve ETL's standing in the market, to improve the company's chances of attracting investment to fund its research and development programmes, and to leverage a competitive advantage by raising barriers to entry.
Through a mutual commercial partner, Kevin was introduced to Nick Braddon, patent attorney and partner at Barker Brettell.
The Solution
One of the first tasks was to encourage ETL's research and development (R&D) staff to 'think patent'. To assist this cultural evolution, Nick ran a workshop for ETL scientists, engineers and other staff to raise awareness of the commercial importance of patents and how the patent application process works. Nick works closely with ETL on an ongoing basis, to ensure that their patentable R&D outputs are captured cost-effectively in patent applications whenever possible.
Rosalyn Newsome, trade mark attorney and partner at Barker Brettell has advised and registered trade marks for the company to help it to globalise its products and strategically invest in building brand loyalty. This protects ETL's investment in R&D and its strengthening commercial reputation built on innovation.
The Result
Today ETL has a sizable and steadily-growing patent portfolio and a handful of registered trade marks. The company continues to file patent applications for new inventions to protect its R&D investment. ETL is at the forefront of certain thermal technologies, and regularly converts funding (whether this be publicly funded or via commercial partners) into high quality outputs often resulting in patent applications. This method of protecting R&D results shows a commitment to building a strong commercial position, effectiveness at generating innovation, and potential for market disruption. Consequently, ETL shows excellent value for money when attracting investment for new R&D projects from public and private funding bodies.
Kevin Simpson, technical director and co-founder of ETL, said: "We have invested considerably in R&D, and protecting this knowledge is paramount to gaining an advantage. Working with Nick has been a pleasure and we can rely on Barker Brettell to provide us with the best support in protecting one of the most valuable assets in our business".
Share