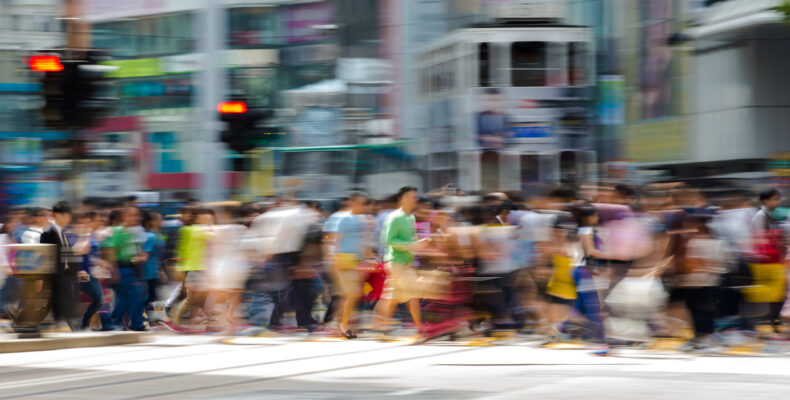 When fashion meets China: navigating IP protection for your fashion brand
Posted on
In an era where fashion transcends borders, China's contribution to the fashion industry is undeniable. As China is progressively taking the lead as a fashion powerhouse, questions surrounding Intellectual Property (IP) rights have also taken centre stage, as trade mark squatting, counterfeiting, and parallel imports have become prevalent issues for fashion brand owners entering the Chinese market.
Whether you are developing, manufacturing, or retailing your fashion brand within the Chinese market, either independently or through a third party, it is imperative to ensure you have protection in place for your brand regardless of your company's size.
Beware of trade mark squatters
Trade mark squatting involves the filing of an unauthorised trade mark application for a mark that the applicant knows to have been used and developed by another, usually targeting well-known or up and coming brands. A trade mark squatter looks to exploit the rightful trade mark owner for monetary gain or just to simply impersonate the brand.
The issue of trade mark squatting is the single most common problem faced by fashion brands entering into the Chinese market, partly created by the Chinese legal process. China operates on a first-to-file system – this means that foreign trade marks that have not been used or registered in China do not enjoy trade mark protection. Even if a brand is actively trading in China, without registered trade mark protection in place, anyone would be able to apply to register the mark and obtain exclusive legal rights to the same.
While it is possible to claim unregistered rights in a 'well-known' trade mark, this cannot be relied on as a basis to challenge trade mark squatters under Chinese practice. The evidential burden to substantiate such a claim is high and it is rarely successful where this is the sole basis of a challenge.
Manolo Blahnik's 22-year dispute
The recent case involving luxury footwear brand Manolo Blahnik is a prime example of why it is imperative to secure registered trade mark protection for your branding as early as possible in China, particularly if your brand is well-known or established in another territory.
Manolo Blahnik, the designer who established a business of the same name in 1970 which grew into a name globally synonymous with high-end craftmanship and celebrity glamour, became a victim of trade mark squatting in 2000 when the brand's commercial expansion into the Chinese market was blocked by an earlier trade mark registration incorporating the 'Manolo Blahnik' name filed by a third-party Chinese businessman, Fang Yuzhou ('Fang').
In January 1999, Fang had filed for 'MANOLO & BLAHNIK' + the Chinese transliteration" which covered 'footwear' in class 25. The application was accepted and published for opposition purposes in January 2000, at which point the application was brought to Manolo Blahnik's attention. The brand tried to oppose this application in April 2000, on the basis of 'unfair pre-emption of a well-known name which was already in use', but Manolo Blahnik was unsuccessful. Despite subsequent appeals filed by the brand against the unfavourable decision, the Chinese Courts maintained their decision. Fang's application for "'MANOLO & BLAHNIK' + the Chinese transliteration" finally became registered in June 2009.
Fang's trade mark registration therefore became an obstacle to Manolo Blahnik registering its own brand name in China, and also prevented the brand from retailing products directly to consumers in China; instead, Manolo Blahnik products were only accessible to Chinese consumers through third party online retail platforms. Manolo Blahnik undertook numerous actions against Fang's registration disputing the validity of the same, on a number of grounds including the 'well-known' trade mark grounds and 'bad faith' grounds, but the brand was unsuccessful due to the fact that it did not have any prior registered trade mark rights in China.
Although Manolo Blahnik is a world-renowned brand, given China's first-to-file system, Fang was able to be the first to claim first filing rights to the 'Manolo Blahnik' name in China as Fang's trade mark registration was found to be stronger under Chinese law than Manolo Blahnik's reputation.
The prohibition of 'bad faith' filings
However, in 2019, a major amendment to China's trade mark legislation was passed, prohibiting 'bad faith' filings and introducing new consequences for those that continued to do so. This amendment has strengthened the prospects of rightful trade mark owners overcoming trade mark squatters. In late 2020, a retrial of Manolo Blahnik's invalidity case was granted, and the Chinese Courts reconsidered the facts of the case on the basis of the amended Chinese legislation; after a 22-year long battle, the Supreme People's Court of China decided to over-turn the previous rulings and granted cancellation of Fang's registrations in June 2022. As a result of this landmark ruling, Manolo Blahnik is now able to register its brand name in China and commence commercial use of its brand in China, including directly retailing its products to Chinese consumers after 22 years.
Early brand protection is vital
The message from this case is clear: as with any territory, it is advisable to protect your branding in China as early as possible before penetrating the Chinese market to avoid falling victim of trade mark squatting. And if your brand is well established and well-known in your home country and other foreign territories, you should consider securing trade mark protection in China as a pre-emptive strategy even if it is not a primary territory of interest.
Bolster your brand protection
There are various other tools available to bolster your brand protection. One of which is copyright recordal. As an unregistered right, copyright recordal is not mandatory in China as, similar to the UK, copyright automatically arises when the original work is created and is recognised in China regardless of where the creation takes place. It is however advisable for businesses and brands entering the Chinese market to consider voluntary recordal of copyright in China. This is because copyright recordal can help to bolster enforcement grounds in opposition or invalidation actions against infringing third parties, and are also actionable against online third-party infringement, including online takedowns on social media and ecommerce platforms; they can also be used to assist with customs related issues, and can generally add value to your IP portfolio as an asset.
Other tools you could adopt to secure the broadest protection possible for your brand includes – but is not limited to – design registration; registering the Chinese transliteration of your brand name, and recording your IP rights in China at the General Administration of Customs (GAC) in order that they can keep a watch for potentially infringing goods being exported from China.
As is evident from the Manolo Blahnik case, and as we have reported on before, Chinese trade mark legislation is constantly evolving to make the process of tackling trade mark squatting and bad faith filing in China less complicated. For more information, please visit our dedicated webpage on China, contact the author or your usual Barker Brettell attorney.
Share