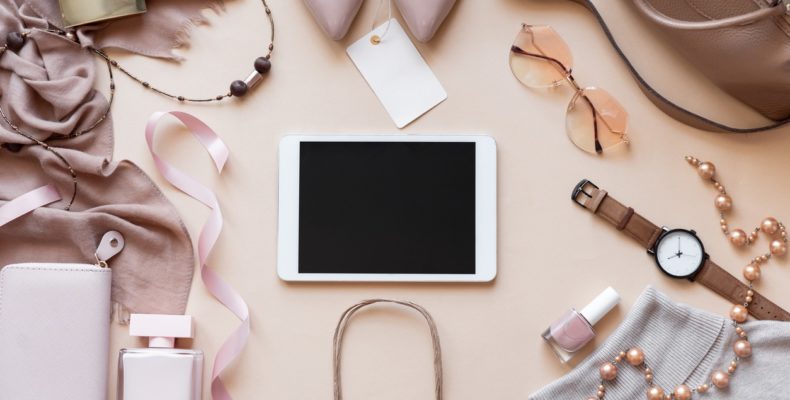 Online or not online? That is the question for fashion retailers in today's market
Posted on
Following on from our previous article on the value of Intellectual Property and the importance of keeping your brand alive, more leading bricks-and-mortar fashion brands including Dorothy Perkins, Wallis, Burton, Topshop, Topman, Miss Selfridge, HIIT and Debenhams have become casualties of the shift to online retailing triggered by the global pandemic. But does this mean that these brand names that have represented British fashion heritage for many years will now be lost?
The positive news is that the online fashion retailer Boohoo has bought the Dorothy Perkins, Wallis, Burton and Debenhams brands; and Asos, another online fashion retailer, has bought the Topshop, Topman, Miss Selfridge and HIIT brands. A key point to note is that in both the Boohoo and Asos acquisitions, neither company acquired any physical retail stores but only the brand names and the online businesses.
What is the attraction of purchasing well-established brands and their online businesses?
The answer is very simple. Purchasing a well-established brand enables the buyer to not only ensure that the heritage of that brand is sustained, but it also allows them to trade-off the back of the reputation and goodwill already associated with that brand in the marketplace. Furthermore, focussing on an online business reflects the shift in modern buyer's purchasing behaviours, not only as a result of the global pandemic but also due to the ease of being able to purchase goods from the comfort of your own home. In this way, British heritage fashion brands are transformed into brands that are fit for the current market environment and can reach a much broader range of customers.
What is the benefit of protecting your IP?
The benefit of protecting your IP is evident from the Boohoo and Asos acquisitions. Had companies such as Debenhams or Topshop not taken robust steps to protect, promote and enforce their brands then they almost certainly would not have been such an attractive prospect for purchase by Boohoo and Asos. Indeed, IP can prove to be a business' most valuable asset even after it has ceased trading. Independent studies have shown that an estimated 80 per cent of the value in a business is often found in its IP assets. Boohoo purchased the Debenhams brand and website for £55 million, a significant amount of money despite the fact that Debenhams itself was in decline.
Due to the investment in, and maintenance of, a strong IP portfolio by all of the aforementioned companies, this placed them in a strong position. They were able to reap the economic benefits of their IP at the most difficult time, whilst ensuring that the goodwill and reputation in these historic brands – which they have spent many years building up – can continue to live on.
Now more than ever, it is really important to understand how to protect and enhance the value of your IP. There are many ways to do this, but a few key points to note are:
 Protect your IP – Take steps to register your IP in your core countries. This ensures that the IP is yours to use and exploit, but it also makes it much easier to enforce your rights against third parties seeking to use or register conflicting IP. Purchasers or investors in your business will want to see that your IP is safely protected.
Manage your IP – Maintain your IP portfolio. Otherwise the value of your IP could diminish significantly, or rights could be lost such as if you fail to attend to renewal fees on time. Simple oversights can lead to the loss of rights in a core market.
Update your IP portfolio – Business owners can sometimes overlook the fact that as their business grows, their IP portfolio needs to be reassessed and updated.  Have you protected the most up-to-date brand for all of your core goods or services of interest in each of your core countries? Conducting regular IP audits every six to twelve months will help identify any gaps in protection and ensure that your portfolio is always kept up-to-date and as robust as possible.
Enforcement – Periodically monitor the Internet and run searches on your trade mark to check for unauthorised or unwanted use.  Subscribe to a watching service to be notified of any conflicting third party applications in your countries of interest. If you spot anything of concern, take action to enforce your rights against that third party to ensure that the value of your own IP is not diluted.
Utilise your online retail platform – If you haven't already done so, now is the time to consider implementing an online retail platform to reach a wider market of consumers.  Furthermore, make use of social media channels such as Twitter, Instagram, LinkedIn and TikTok to keep in touch with your customer base and re-enforce your brand values.
Exploit your IP – Consider whether you can make your IP generate additional income through licencing, franchising or selling it. This can be particularly helpful in a market or country where you have fewer customers and need the expertise or support of someone locally.
Though the future of bricks-and-mortar fashion retailers is in decline, by continuing to protect and promote IP, these fashion brands remain in the forefront of their consumer's minds. Due to the goodwill and reputation that these brands have built up over many years, consumers will continue to follow them if – or when – they transition to online retail. The value of IP should not therefore be underestimated as it consistently proves to be one of the most valuable assets that a business can own.
Barker Brettell is an expert in IP protection, enforcement and maintenance and can assist you with your IP matters. Should you therefore have any questions in respect of your IP, please do not hesitate to reach out to us.
Share