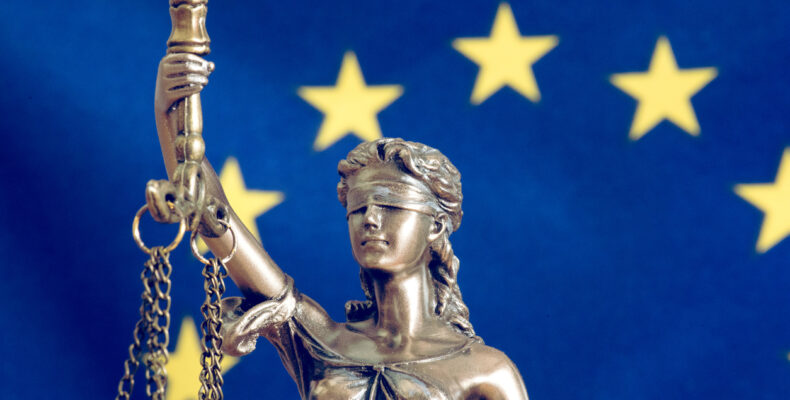 How do I decide whether to opt out of the Unified Patent Court?
Posted on
The European Patent Office (EPO) and participating European Union countries are in the final stages of establishing the Unitary Patent (UP) and the Unified Patent Court (UPC). It is still expected that this system will go live during the last quarter of 2022 or early 2023.
The UPC will allow granted European patents to be enforced or challenged centrally and for a single ruling to be given that applies across multiple EU countries. The UPC will become the default forum for matters relating to European patent rights in the participating EU countries, unless the patent is opted out.
If a European patent is opted out and then national proceedings are started in a participating UPC country, it will not be possible to opt back in and have the UPC as a forum for that patent. So the patent will be locked out of the UPC system.
However, if a patent is not opted out and then UPC proceedings are started, it will not be possible to use national courts for any of the countries that are part of the UPC system in relation to that patent. So the patent becomes locked into the UPC system.
Therefore, it is recommended that owners of granted European patents should make an informed and deliberate decision as to whether any of their patents should be opted out.
What are good reasons for opting out?
 You don't want your patent to be centrally vulnerable for its entire lifetime; once the EPO's opposition period is over you want to force any challengers to have to attack on a country-by-country basis.
You are concerned that the cost of litigation before the UPC will likely be higher than the cost of litigation in one national court.
You don't want your patent to be challenged in a court that is not yet tried and tested; greater predictability is important to you.
Where there are complex ownership or licensing situations, involving multiple parties, meaning that it is difficult to coordinate a single central action, or it is desirable to allow the parties to coordinate actions in their own national courts.
The terms of licensing arrangements for the patent mean that a central attack could have severe adverse effects on licensing revenue stream.
You want to make it more difficult for a competitor to 'clear the way' for launching a product across multiple EU countries.
You want to maintain the status quo.
What are good reasons for staying in the UPC system?
You are considering infringement action covering multiple EU countries and therefore the ability to get a pan-European decision and injunction is valuable to you.
You perceive that there is national case law or precedent that might be adverse to your case (whether in terms of infringement or validity) and therefore you would value the fresh start offered by the UPC system.
You are keen to be involved in the early days of a new system so that you can help shape how it evolves.
You want to present a deterrent to potential infringers that there is the possibility of a pan-European injunction and damages.
You don't expect your patent to be challenged and don't want to handle the administration involved with opting out.
You have other IP rights, e.g. a pending European divisional or granted national rights, which you feel sufficiently preserve your position even if there was a central attack.
If I do want to opt out, when is action needed?
Opt outs can be filed during a sunrise period that will be triggered once Germany has deposited its instrument of ratification to the Council of the European Union. This will provide a minimum of three months for patent holders to opt out their granted European patents before the UPC goes live, therefore ensuring that they do not fall under the jurisdiction of the UPC.
Opt outs can still be filed after the sunrise period if action has not been started before the UPC in relation to the patent in question. The ability to opt out will exist for an initial period of seven years.
Once the go live date is known, we will be contacting our clients who have granted patents in relation to whether an opt out is needed.
If you would like further advice on whether opting out is right for your European patent, please refer to our handout or contact your usual Barker Brettell attorney.
Share