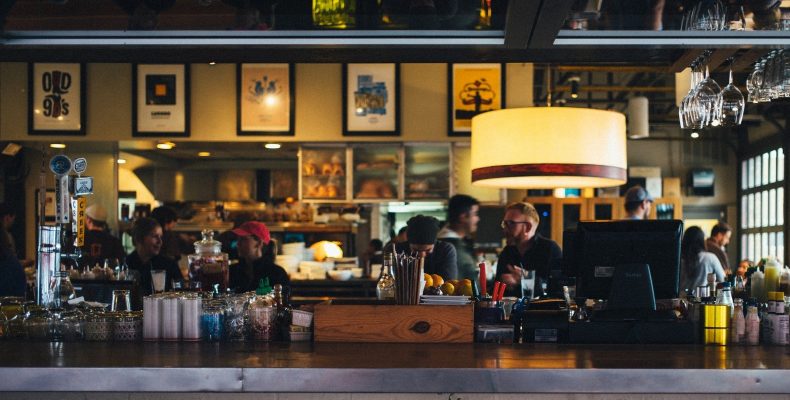 Battle of the Blands
Posted on
As a nation, our love affair with food and experimenting with different foods grow; we continue to prioritise any disposable income on eating out and casual dining. Cue the advent and expansion of mid-range dining chains such as Byron, Carluccio's, Jamie's Italian and Prezzo to name a few. But it seems that this particular business model's days are numbered, as the aforementioned chains have all either entered rescue schemes or gone bust. How can something that until recently, was so popular fail?
To a large degree these chains have become victims of their own success, attracting investment which has led to rapid expansion, which in turn has resulted in an intensely competitive and overcrowded market, proven by the fact that over 1,400 restaurants closed in Britain in the past year. Throw in rent, business rate and food price rises; it is no wonder turning a profit was all but impossible. But these industry and financial factors are not the only reason – many blamed the declining success of these restaurants on the fact they had inadvertently nurtured bland, uniform brand values which failed to offer something unique.
So what advice would Rosalyn Newsome, trade mark attorney and partner at Barker Brettell, give to restauranteurs looking to create a brand that will trigger recognition, engender loyalty and ultimately enjoy longevity?
Brand recognition
Have the courage to be creative in your brand choice. Despite the closing of various restaurant chains, the market is close to saturation. You need to stand out from the crowd and you need to ensure that you are in a position to own the brand, not just now but in the future. It may seem obvious but it is an important factor to consider, particularly if the brand is heavily associated with a personality chef, as is often the case with restaurants. As a restaurant chain expands, investors or partners may move on to other ventures. Therefore, it is essential to ensure that IP rights such as trade marks, domain names, as well as social media accounts, are held in a way which is accessible to the business.
Alongside protection for logos, slogans and the name of your brand, it is also important to consider protection for other branding elements. If you have created a menu layout which is unique or the overall appearance of your restaurant is distinctive it may be possible to gain some form of IP rights for these aspects too. Think about the unique selling point – what differentiates you from your competitors?
Loyalty
Once brand recognition has been firmly established and protected with IP, a business can focus on growing its customer base and securing customer loyalty by promoting solid brand values. A good example of this is 'Pret A Manger', a business that has grown from a single sandwich shop selling simple, freshly prepared food to a global chain in the space of 30 years. During this time it has been an early adopter of cardboard sandwich boxes; set up the Pret Foundation Trust to help alleviate poverty in the UK, and committed to employing homeless people through its 'Rising Stars' programme. Today the distinctive, claret-coloured, star with an art-deco inspired type-face simply stating 'Pret' means more to the customer than being a coffee shop; it also allows the consumer to relate to, and support, these initiatives.
In May 2019 the company decided to expand its empire by buying the food chain 'EAT'.  It intends to convert Eats' 90-strong property portfolio into 'Veggie Pret' stores, meeting demand from vegetarian and vegan customers. It has cleverly capitalised on existing equity in the Pret brand by carrying it through to this new offering, anticipating that any goodwill from Pret will create immediate goodwill in Veggie Pret. The Veggie Pret trade mark application was actually filed in 2016 showing that this business growth strategy was always under consideration and it was a case of waiting for the right opportunity.
Longevity
Nando's and Pizza Express are examples of food chains which have been able to successfully expand their brands into other areas. Both companies sell a variety of products within well-known supermarket chains – Pizza Express alone sells over 35 million pizzas in UK supermarkets each year – whereas Nando's has branched out further, striking a deal to offer its products as Jet2.com inflight snacks. Having a solid brand footing made this possible. Over time your IP will have a higher worth if you are able to extend the brand through diversification.
Be creative
The more creative the brand, the easier it is to clear it for use, and the lower the chance of conflict with other brands in the market. A creative brand should also help simplify the registration process. Experience shows that investing in creative brands pays off in terms of market recognition and ultimately the cost of IP, both from a registration and enforcement perspective.
For example, Pizza Express faced difficulties in gaining EU wide trade mark protection. The European IP Office said the brand was descriptive and lacking in distinctiveness. Therefore it is important to consider at the outset how your brand would be perceived in other territories and whether it is going to be registrable when assessed in accordance with local law.
So what can businesses entering into this market do to protect their IP? Create a trade mark that stands out from your competitors; invest in registering the mark; invest in effective marketing; actively enforce your rights but most importantly, in this dynamic market, let the brand evolve.
Be bold, not bland.
This article was researched by Emily Marshall, legal research assistant, and co-written with Rosalyn Newsome, trade mark attorney and partner, Barker Brettell.
Share