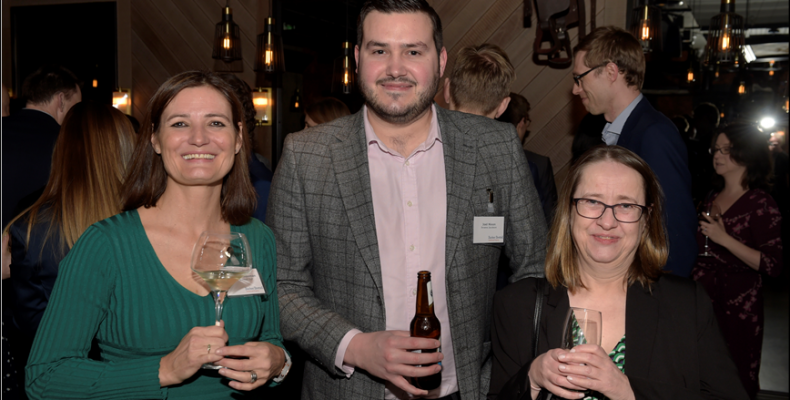 Barker Brettell hosts drinks reception for Birmingham professional community
Posted on
Barker Brettell, a leading UK firm of Intellectual Property specialists, hosted a drinks reception to celebrate another successful year and to say thank you to colleagues and peers within Birmingham's legal, financial and professional community.
Managing partner Andy Tranter said, "We always appreciate the opportunity to work with some of the region's leading professionals. It's important that we say thank you for their support as we look forward to the year ahead."
Senior partner John Lawrence added,"We work with clients both nationally and internationally, but we have always had a strong presence in Birmingham, where we've been head-quartered for more than 120 years. The firm continues to grow, both in the UK and overseas, and we could not achieve this without the support of the wider business community. This event is an opportunity for us to catch up with friends and colleagues." Over 60 guests joined the event at Fazenda Birmingham, in the heart of the city's legal and financial district.
Share