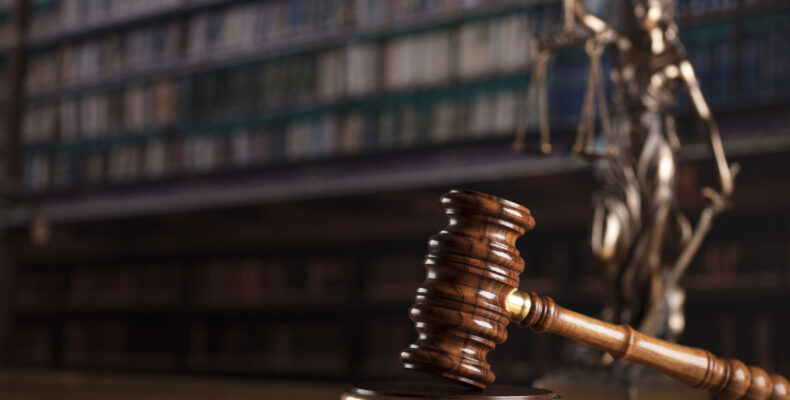 To UPC, or not UPC: have you decided yet?
Posted on
The Unitary Patent (UP) and the Unified Patent Court (UPC) is now expected to go live in early 2023. The UPC will become the default forum for matters relating to European patents granted by the European Patent Office (EPO) in participating EU countries, unless the patent is opted out. It will allow European patents to be enforced or challenged centrally by a single ruling that applies across multiple EU countries. Meanwhile, the UP will provide the option for European patents that grant after the go live date to be validated in multiple EU countries as a single unitary validation rather than needing separate validations in each country.
On paper, it looks like companies have some major decisions to make in the coming months about their IP portfolios. But what are businesses currently thinking about regarding the UP and UPC?
Barker Brettell recently hosted a round table discussion with a panel of businesses to explore the main issues around UP and UPC concerning them today. The following areas generated the greatest discussion, which we hope will help you decide on your company's UP strategy:
In or out
Will companies sit back or engage in the UPC? The honest answer is: only time will tell. Many companies are still undecided, and that isn't necessarily a bad thing. However, indecision on whether to opt in or out may lead to many companies taking no action at all. Some companies may feel that this is a reasonable approach and that there isn't enough of a downside to staying opted in to justify spending time and money on assessing their portfolio and making opt outs. Those companies with what they consider 'high value patents' indicated that they are most likely to opt these out, whilst potentially leaving 'less valuable' ones opted in to test the system.
One strategy for the future is that companies might decide to go down the route of national patents (i.e. not using the EPO), as a way of completely avoiding the UPC if they find it unfavourable. However, opt outs will be available for some time due to the transitional provisions lasting a minimum of seven years, so this decision is some way off and there is plenty of time to wait and see how things work in practice.
Value for money
An important consideration on everyone's mind is cost. The original thought on the UP was that renewal costs break even for a UP validation when compared to a traditional validation in four countries, because the renewal fees were set taking into account renewal fees in the top four most popular EPO countries for validation. However, this does not take into consideration agency charges for renewals, so it is in fact reasonable to assume that the cost may well break even after comparing it to conventional validation in three countries instead. Of course, don't forget that not all EPO countries are covered by the UP – e.g. the UK, Switzerland, Turkey and Spain are not part of the UP – and so renewals in those non-UP countries won't count as one of the three to break even. So when planning value for money and cost projections, the balance between UP and non-UP countries of interest for validation should be considered.
Companies are also weighing up the risks of incorrect opt outs to determine the expense that they wish to invest in the UPC opt out process. Do they employ IP professionals or take the DIY option? A company can choose to manage the opt out process itself, maybe putting in place software to facilitate this route. There is also a range of providers offering opt outs, at a range of price points. Our advice is to consider the level of checks carried out by third parties, as if an opt out is not correct or not registered, it may be too late when the mistake is uncovered. In particular, if an opt out is invalid then if UPC litigation is commenced by a third party the case will still go forward before the UPC even though it had been intended to stay out of the UPC system.
Translation costs
Another concern our panel raised regarding the attractiveness or otherwise of the UP validation was having to pay for a further translation of a patent. However, this will not always be an additional expenditure as a company might be validating in another EPO country that is not part of the UP and which requires a translation, such as Spain or Poland. A UP validation for patents that grant in English requires a translation into any EU official language, so a Spanish or Polish translation can be used for the UP validation without further translation costs. If the set of countries of interest for validation includes a country with an EU language but which isn't part of the UP, this makes the UP low-cost at the validation stage, because the translation can be re-used and there is no official fee for a UP validation.
Patent friendly
The UPC will have a "saisie" procedure which allows patentees to seek court orders for preservation of evidence or access to evidence, which may in particular be useful when the infringement is in respect of a method patent. There is also an argument that the UPC might in general err on the side of being 'patent friendly' in infringement proceedings, rather than 'infringer friendly', therefore encouraging the use of the new court system by patentees.
However, this might raise the question of how to avoid being pursued for infringement, especially for large global companies who might perceive that they will be a target for patentees who could be more willing to "have a go" at seeking damages or a financial settlement. Could this trigger a rise in the demand for patent watching services, along with more pre-emptive strikes against patents that look a bit too close for comfort, using the options of EPO third-party observations and oppositions? Proactively knocking out patents in your commercial field could become much more worthwhile in the new UPC era. This remains to be seen, but might be a wise strategy for some.
If you would like to discuss your UP and UPC options, please contact the author or your usual Barker Brettell attorney.
Further information on the UP and UPC can be found in our comprehensive handout which we prepared to help companies decide what's best for them.
Share