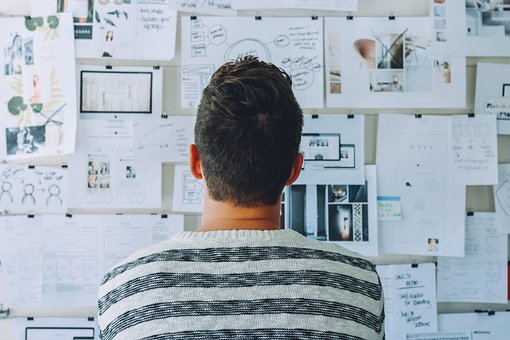 Tips from the top: Barker Brettell keeps its eye on designs
Posted on
Advice on how to secure design right protection is plentiful, but is it effective? As the top UK representative filer for Registered Community Designs 2018, we feel well-placed to give you some advice on how to register a great design:
Don't DIY
Yes we would say this, but seriously, think about it? This could be your one and only great idea – do you want someone else to benefit from all that work? There is a time and a place for a talented amateur tackling something new. And this isn't it.
Barker Brettell prides itself on having a large, dedicated design group made up of experienced patent and trade mark attorneys, advising on all areas of design protection, from preparing representations and filing strategies to validity, cancellation and enforcement.
We talk you through every step of the process, advising on the most cost-efficient approach and registration.
Appoint a UK design attorney
Since the Industrial Revolution the UK has had a global reputation for innovation which doesn't appear to be slowing down anytime soon. As reported in our recent article, the volume of UK designs filed is on the up, so by choosing a UK design attorney to register your design you will be opting for a professional working in a buoyant market.
As a UK firm, with a busy team we are experts on UK designs, with extensive understanding of what is achievable for our clients. Barker Brettell is a one-stop shop for designs and, of course, all other areas of intellectual property.
Future proof your idea
Where do you want your business to be in five, ten, twenty years' time? As your company expands you will need to protect your design in the European or global market. Be honest about your ambition with your design attorney, and choose one that will ultimately be able to handle an international design portfolio.
Outside the UK we have an office in Stockholm, Sweden, so whatever Brexit brings, we'll be able to continue to meet all of your EU design needs. We file many international (Hague) designs and were one of the first few firms to file a Hague application designating the UK as soon as it became a contracting state in June 2018. According to the same survey Barker Brettell ranked as the 11th overall out of all European representatives for filing Registered Community Designs.
Choose a design team with a track record
This is not the time to choose a rooky firm. Choose an experienced attorney with a proven track record. The difference in the initial financial outlay will be minimal, but it will prove to be an excellent investment in the future protection of your design.
We've represented companies such as Britvic, Kohler Mira and London Taxi for design filings, so we have a wealth of experience in filing and obtaining design protection around the world and working out appropriate and cost-effective filing strategies
Feel free to get in touch if you have any questions or would like any further information. Contact carrie.johnson@barkerbrettell.co.uk or your usual Barker Brettell attorney.
Share