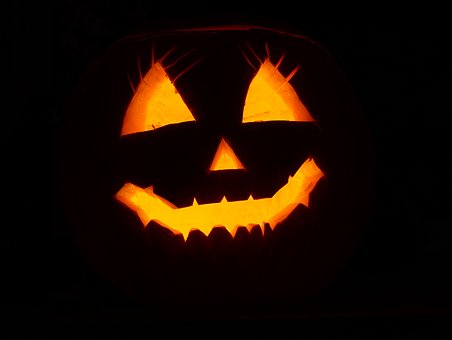 Fright club: how to ensure Halloween isn't a hair-raising experience for your brand
Posted on
For brand owners, the figures are impressive: market research company Mintel estimated that £419 million was spent by Britons on Halloween in 2018, with the majority of that spend being on themed chocolate, sweets, decorations and fancy dress. It seems that the popularity of this festival is driven by millennials who, as they age and become more affluent, increase the demand for Halloween-themed products. It is a great opportunity to increase revenue through targeted products but with time limited offerings many companies are unwilling to rigorously invest in intellectual property, which can lead to a compromise in their rights. With this in mind, Barker Brettell looks at the options many manufacturers consider and discusses which ones might result in the best IP outcome.
Limited Editions
Halloween sees a rise in well-known brands altering their products in line with the occasion. This year, Fanta is turning its orange fizzy drink black, while M&S has given 'Colin the Caterpillar' a Halloween makeover, both in a bid to target spook seekers. This increase in limited edition products can create a legal dilemma as companies consider whether it is worth their time and financial investment to gain registered trade mark protection for a product which will be only be available for a short period of time. If the limited edition may be brought out year on year, albeit with minor updates, then investment in a trade mark registration would be wise. As a trade mark registration lasts for 10 years, it also provides a basis to stop competitors using your idea in the future. In every scenario, it is important for a business to conduct full clearance searches even if it is not considering the registration of a seasonal product to avoid potential infringement action.
Packaging
Packaging is a crucial element in gaining consumers' attention. Halloween is a great way to refresh a product's visibility, stand out from the pack and boost profits purely by creating packaging which is in line with a seasonal occasion.
Packaging can quickly and relatively cheaply be protected through the registered design option and so is ideal for time limited offerings. Although passing off claims can be successful, registered design protection would potentially be a more substantive ground to rely on or, companies can rely on unregistered rights accrued through use. To successfully invoke on unregistered rights it is necessary to show that a product has goodwill. It can be difficult to achieve this for time limited offerings unless they are also supported by a big advertising campaign.
Different formats
Combining a range of complimentary products together and packaging them for Halloween is a safe way to protect your brand. Mars Inc., create customer facing packaging at Halloween such as their 'Frightful Fun Size Favourites Halloween Box', whilst keeping the products inside the packaging unchanged. This approach allows changes which have been implemented to be easily reverted once the seasonal period comes to an end, minimising the need for further intellectual property protection.
For confectionery companies, it's extremely effective to focus on seasonal drivers, such as Halloween. However, for other businesses this may not always be relevant, meaning that careful consideration must be given to decide whether the occasion will positively represent your brand.
Brand Extensions
Betty Crocker, a well-known pre-made cake mix manufacturer has shared various Halloween themed treats recipes on its corporate website to show the ways in which its products can be used including 'Spooky Boo Brownies' and 'Easy Witch Hat Cookies'. Simple marketing strategies such as this can be a fail-safe way of promoting your brand without the need to consider further trade mark registration.
It is clear that there are a number of options open to companies that will allow them to commercially benefit from festivals however they must ensure that they do not skip the correct legal steps in clearing a brand or packaging for use, just because the offering is time limited.
If you would like to discuss this area further please get in touch with Rosalyn Newsome or contact your usual attorney.
This article was researched by Emily Marshall, legal research assistant, and co-written with Rosalyn Newsome, trade mark partner, Barker Brettell.
Share