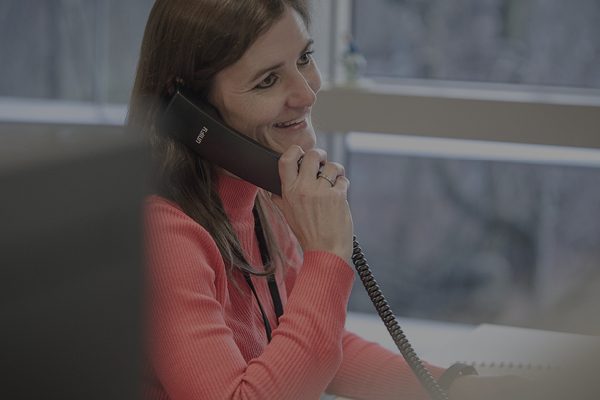 Catherine Wiseman: team work, clarity of vision and the determination to succeed.
Posted on
The coronavirus pandemic, Brexit, or a dip in global business confidence seems to be having little impact on Barker Brettell's trade mark team. It has seen a record 19 per cent year-on-year rise in trade mark applications, exceeding the UK Intellectual Property Office (UKIPO) average of 12.9 per cent over the same period. These significant statistics have been welcomed by Catherine Wiseman, who celebrates her first year heading up the 26-strong attorneys and support staff who make up the trade mark team.
"In 2020 my aim is to ensure that client trade mark portfolios are Brexit-ready, and these figures show that this message is definitely getting across," said Catherine. "To ensure continuity of protection, and that deadlines are met, we are preparing and acting now. This is not only important for UK and European businesses, but also for US and overseas companies seeking guaranteed brand protection when trading in the UK and Europe. With offices in the UK and Sweden, Barker Brettell can seamlessly manage a client's global IP interests regardless of its location."
Like most of the firm's partnership board, Catherine is a home-grown talent, joining in 1996 before progressing swiftly through the ranks, directing Intellectual Property (IP) portfolios for prestigious global brands and earning an impressive reputation as an attorney.
Since taking over the helm from her mentor, Sarah Lait, Catherine has been named as Managing IP's 'Top 250 Women in IP' for the third year running, and named 'Best in Trade Mark' at LMG's 'European Women in Business Law Award 2019'.
Meanwhile, the trade mark team has been named as 'Top 2 UK and EUTM filer 2020 YTD' and  'Top 3 EUTM filer 2020 YTD' by Compumark, and the firm's Stockholm office has been confirmed by The World Trademark Review (WTR) as 'Swedish Top EUTM filer 2019' in the first year of opening.
Catherine concluded by saying: "We have been very fortunate that coronavirus has had little effect on our business, or on our clients' commitment to protecting their brands. I'm extremely proud of how the team has not only adapted to and handled this period of uncertainty, but has actually achieved exponential growth. I am confident that we will continue to build on our strong reputation as leaders in global portfolio strategy and management as we all move forward into 2021".
Share