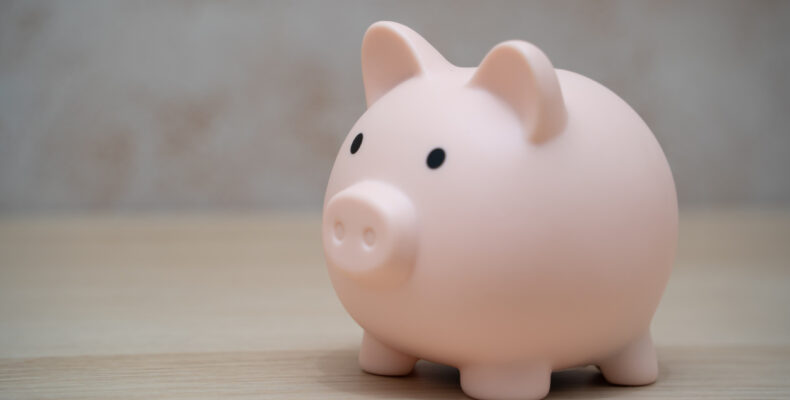 Brand dilution: how to protect your reputation when the competition is using underhand methods
Posted on
Positive brand reputation is a hard-won process: it generates customer loyalty and ultimately impacts a company's success. It is no wonder retaining and protecting brand reputation through Intellectual Property (IP) is of the utmost importance.
Lookalikes have been the subject of various well-publicised trade mark disputes, with cases such as Marks & Spencer Group plc (M&S) versus Aldi Stores Limited (Aldi) over their respective Colin and Cuthbert caterpillars hitting the headlines. In this instance the ensuing IP ruckus sparked a national debate, particularly in support of Aldi on social media, and it seems that established brands have lessons to learn from this high-profile encounter with Intellectual Property law.
So when another of M&S' famous brands – Percy Pig – was being infringed by a family-run ice cream parlour, the retail giant took a more conciliatory approach when enforcing the brand's IP rights: it sent a cease and desist letter which was a masterclass in applying the right tone in the right circumstances. This tactic generated positive publicity, until discount retailer Lidl ambushed M&S' limelight to gain exposure for itself by offering the ice cream parlour the use of Lidl's Henry Hippo product and name instead. We're sure the irony was not lost on M&S, as Henry Hippo is a lookalike of Percy Pig; in a heartbeat Lidl had managed to intercept M&S' good news story.
Given that lookalikes are creating sales for imitators and successfully undermining big brand owners in the marketplace, it is likely that their copying is only going to increase.
Whilst brand owners are pushing for specific legislation allowing them to enforce against those who create lookalikes, there is nothing in place at present.
So how can companies protect themselves against competitors who are not directly infringing a product or brand but are consciously chipping away at it?
How conscious copying is diluting your brand
It is well-known that copy cats are using underhand methods, such as mimicking the getup of market leading products to entice customers to purchase due to familiarity and association, as well as offering their lookalikes at a lower price than the well-known brand. Not only that, imitators are well versed at sitting on the right side of the law by avoiding trade mark infringement, which is notoriously easier to rely on than the tort of passing off, which is often difficult to prove. Trade mark infringement is for registered trade marks whereas passing off is only for unregistered trade marks. To prove passing off the claimant must be able to evidence that they have a reputation and goodwill in the mark, that use of the mark by another amounts to misrepresentation and that the use would cause damage to the goodwill and reputation of the claimant.
Nevertheless, the association undoubtedly dilutes and blurs the distinctiveness of a brand as the exclusivity in that product is lost. Further, substandard lookalikes can be detrimental to the perceived quality and prestige of the well-known brand.
It has been said that competitors benefiting from this kind of pull should be deemed to be competing unfairly, but this is not the case in law.
How can I protect my brand's reputation?
Whilst a brand has traditionally been defined as "a type of product manufactured by a particular company under a particular name", there is much more to a brand than a name.
With lookalikes, it is generally the case that the copier will steer clear of similar names, but instead take key signposts associated with well-known brands such as the shape, colour or packaging design of products and replicate them within their reproduction product.
Consider all forms of IP protection
Brand owners should look to establish an IP portfolio that ensures there is registered protection in place for all elements of their brands where possible, from the name to the getup. Although it is notoriously difficult to register colours as trade marks, the recent registration of Cadbury's purple shows that it is achievable when a colour is so distinctively synonymous with a brand. If this is the case, attempting to gain registered protection should be a consideration.
Copyright and registered design rights should not be forgotten, as these forms of IP protection can prove to be valuable tools against lookalikes when it is difficult to enforce trade mark rights. Registered design protection, for example, is a cost and time effective way to gain protection in the appearance of a product.
In addition to bolstering an IP portfolio, it is important to collate evidence to prove that brand has a reputation when looking to claim the same. Evidence of promotional activities, market share, how long the brand or brands have been in use, where the mark or marks have been used and evidence of the public recognising the brand or brands as a trade mark, such as market surveys, can all contribute to this.
Whilst lookalikes are not currently deemed to be unfair competition in the eyes of the law, brand owners need to continue to bolster their IP protection and collate evidence of their reputation to ensure that they have the strongest grounds to go after the copiers if needed.
Barker Brettell has a specialist team of Chartered Trade Mark Attorneys who can assist and advise you. To continue the conversation, please contact the authors Leah Calvert and Emily Marshall, or your usual Barker Brettell attorney.
Share