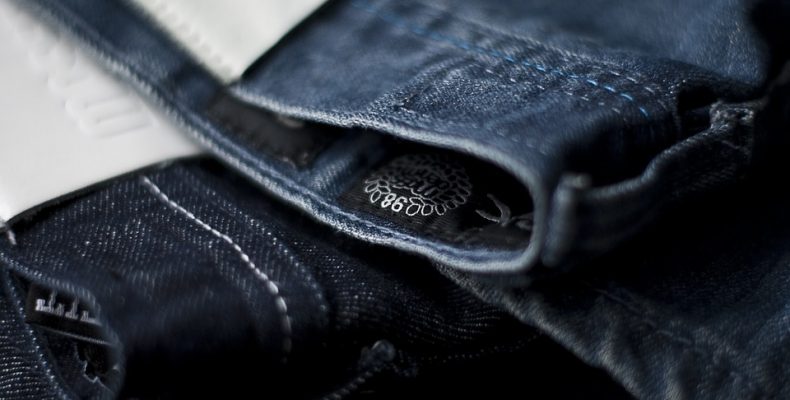 What's in a name? Well, quite a lot really.
Posted on
Trading under your name is an appealing idea, especially in the fashion world where designers frequently use their own names as brands (think Hugo Boss, Donatella Versace, and Tom Ford, to name but a few). A personal name is the ultimate symbol of identity and using that alongside a business can inject a much-needed sense of personality. To take advantage of this, countless celebrities, including Taylor Swift, Beyoncé, and Kim Kardashian, have successfully registered their names as trade marks for a variety of goods and services.
If your name is valuable, or has the potential to be valuable, it is worth thinking about protecting it as a trade mark, whether or not you are famous. However, use of your name as a trade mark can cause problems later down the line. It is important to remember that although the goodwill which you have built up is attached to your name, it is entwined with that name alone rather than with you as an individual. Therefore, if your name has been registered as a trade mark belonging to the business and you part ways with that business, you may be blocked from using your name in trade – which can feel like being stripped of your identity.
It is clear then that what may feel like a neat and simple solution to branding is not so simple at all. Before using your name you should weigh up the legal and commercial pros and cons of adopting a distinctive mark that is not your name instead.
UK fashion designer Karen Millen recently illustrated the potential problems with trade marking one's own name. An English High Court affirmed in August that Millen no longer has the right to trade under her name having sold her business and the accompanying intellectual property rights to the Icelandic Group Baugur for £95 million in 2004.
In 2011, Millen looked to return to the fashion industry using the name KAREN and was looking to launch a range of products in the homeware market under the name KAREN MILLEN.  Accordingly, Millen decided to challenge the agreement preventing her from using her name in this way.  Nevertheless, the Court ruled the agreement still stood and Baugur still owned the rights to "Karen Millen", and decided that use of the names KAREN and KAREN MILLEN, even if use was in a different commercial market, would breach the agreement and would cause confusion between the two brands.
Millen's case provides yet another instance of a fashion designer being prevented from using their own name after selling their original business. This is a real problem for fashion-based brands given that consumers are generally aware that fashion-led businesses often diversify into a wide variety of associated products. Millen's case discusses the problem if you sell your rights.  What happens though if parties go their separate ways?
Elizabeth Emanuel, designer of Princess Diana's wedding dress, provides another cautionary tale. In 1990, Emanuel began trading as a designer under her own name. In 1996, together with a company called Hamlet International Plc, she formed a company called Elizabeth Emanuel Plc and assigned all IP rights to this company.  Various subsequent assignments of the IP were made and at the same time, Emanuel parted company with the business itself.
She subsequently tried to challenge the validity of the ELIZABETH EMANUEL trade mark registration on the basis the public would be deceived if the mark was owned by a company she was not connected to.  However, the Court ruled that the name ELIZABETH EMANUEL would not deceive solely because it corresponded to the name of a designer. The Court said that even if consumers may be influenced by connecting the trade mark with Emanuel, the mark is still connected with the undertaking which owns it. Emanuel had to accept that a third party owned the rights to use her name as a trade mark and that, consequently, she was precluded from using her name in trade, thus losing the name recognition generated from designing Princess Diana's wedding dress.
The José Mourinho case shows how 'incorrect' ownership of a trade mark can affect commercial negotiations. Chelsea Football Club, where Mourinho served as Manager from 2004-2007 and 2013-2015, owns two European Trade Mark Registrations for the mark JOSÉ MOURINHO (see here and here) (and one EUTM for Mourinho's signature). This delayed negotiations between Mourinho and Manchester United given that, as a result of Chelsea's trade mark registrations, Manchester United would be precluded from selling merchandise under the JOSÉ MOURINHO mark, regardless of whether or not Mourinho consented to or endorsed it.
Mourinho's case illustrates the importance of ensuring that you retain personal ownership of trade marks consisting or containing your name. This will allow you to retain control over use of the mark and to negotiate the terms of any licensing deals. Nevertheless, all of the 'Mourinho' marks remain under the ownership of Chelsea. Consequently, this issue will undoubtedly reoccur when he next moves clubs.
Your name is a commercial asset that can be traded like any other commodity. But take care: just because it is your name does not mean that you will retain the commercial rights if you trade it away. Consider how your business is likely to develop. It may be best to come up with a mark that does not consist of or contain your own name. This will allow you to retain your own "personal brand" if you part ways with the business. Licensing is also an option, rather than transferring all rights in the trade mark, although this may not be commercially viable when selling a business.
Share