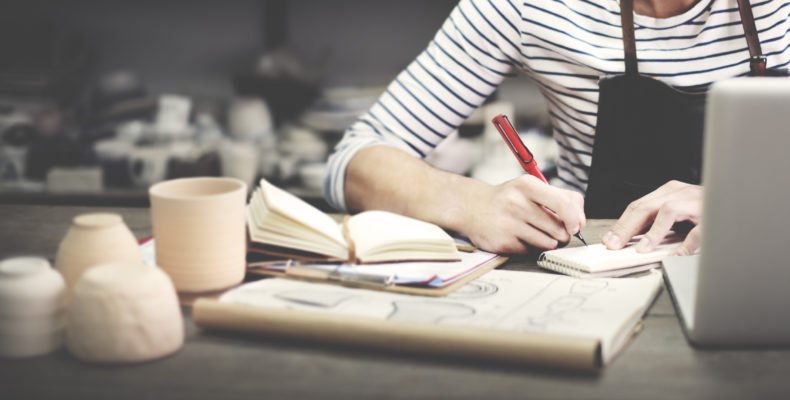 Unleashing lockdown innovation
Posted on
Despite the challenges of the last few months and the uncertainty caused by COVID-19, June saw a record number of new businesses formed, highlighting that the UK's entrepreneurial spirit is in full flow.
It is well known that a change from the usual routine can help spark creative thought, and the past few months have certainly given many budding entrepreneurs the time needed to develop new ideas, products and innovation. For some, the restrictions on movement and time spent on furlough have provided the opportunity to progress long held passions and ideas.
So it might be no surprise that there has been an increase in new businesses forming in the UK, as reported by the Centre for Entrepreneurs, with a 47% increase in new registrations during June 2020 compared with June 2019. Whilst all regions reported an increase, London and the West Midlands each saw rises of about 60%. In addition, many small businesses have had to diversify and think of innovative new ways to reach their customers and maintain their place in the market. There has been a large rise in new businesses and solutions in areas that help minimise the risk from the pandemic, such as disinfecting services (up +400%) and the manufacture and retail of medical products (a 317% increase). There was also a surge in the number of new online retailers (110%) as many consumers moved to internet shopping.
Whether you have finished the book you have dreamed of writing; identified a distinctive brand name for your new company; designed a market leading new product; or identified a way to solve that problem you have been having, it's important to consider whether you have any intellectual property that may need protecting. Securing IP rights can not only help protect your market share but can help you access investment and prevent others profiting from your idea. Here's a recent guide through the basics.
As restrictions are tentatively lifting, there is a renewed feeling of optimism and opportunities to be taken. Perhaps the past few months have led to a larger change in your circumstances, which could give you the opportunity to pursue the idea you have always had in mind. Maybe 2020 will be the year you take the leap to start up your own business.
Barker Brettell has a wealth of experience of working with a diverse range of clients including individuals and startups. We can help you build robust protection so that you can make a commercial success of your innovation and ideas.
Read the full article from the Centre for Entrepreneurs
Share