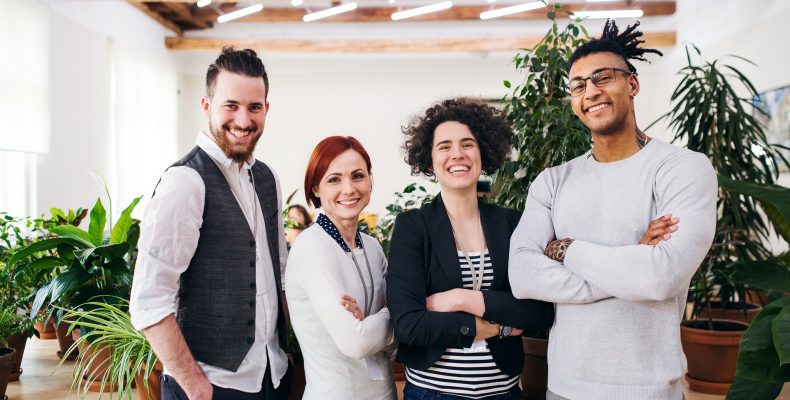 Will 2020 be the year you take the leap to start up your own business?
Posted on
Setting up your own business can be a daunting task. We know. We work with many entrepreneurs and startup businesses who often juggle the demands of a full or part time job in tandem with investing time, energy and money into their fledgling business.  However, as your new business starts to gain traction you may need to decide whether the time is right to take the leap, give up the day job, and become a full time business owner.
So if you have a great idea or have a startup business looking to take the next step, here are some key points which may help you decide whether 2020 will be your leap year.
Financially fit?
One of the most common reasons for a startup failing is running out of money. It is therefore essential to manage your cash flow. Establishing a budget and sticking to it will help you track where every penny is going (and coming from).  You can do this by monitoring your outgoings, establishing realistic (and achievable) goals for your finances – both short and long term – and getting some expert advice. Barclays and NatWest specialise in finance for startups, providing support through Barclays Eagle Labs and NatWest's Entrepreneur Accelerators.
Market research
Before you develop your marketing plan, it's important to consider analysing and understanding your target audience. You may have already done this as part of your product development process. Carrying out market research will help you identify and understand customers along with their buying habits, and can help you fix your price point, which could make all the difference to your profitability.
There are plenty of companies who can carry out market research for you, but if your budget is limited, an easy option is to observe your target market. Look at companies offering similar products or services. Talk and listen to people in your market. This is incredibly valuable, not least because you could also be meeting potential buyers and customers.
Developing your business plan and strategy
A business strategy sets out your ambitions and goals, whereas a business plan will document what you need and plan to do in order to meet your objectives. Business development should play a prominent role in the plan, with particular focus on building a strong network of referrers and influencers – contacts that can help introduce you to the right people or refer new business to you.
Protecting your IP
Intellectual property (IP) is an umbrella term for patents, trade marks, designs and copyright.
A new product, process or brand is often the centre point of a new business. Therefore it is worth considering securing some form of IP protection to keep competitors at bay.
Patents are the only IP rights that can protect how a product or process works, and can prevent other companies trying to work around other forms of IP protection. To obtain patent protection the invention must be new and still a secret (in other words not disclosed without a duty of confidence) when an application is filed. So if you have an invention that you want to commercialise, first and foremost talk to a patent attorney.
Your brand
Your branding is likely to be an important part of your business plan and strategy and it's as important to a small business as it is for a large one.  It's more than just the colours of your logo – it's the identity of your company and should resonate with your target audience, enabling you to stand out from the crowd.
A company name, product name, logo, slogan and product shape can be legally safeguarded using trade mark or registered design protection. For further advice speak to a trade mark attorney.
Mentoring
Finally, find yourself a mentor: someone who has been there and done it, who will act as an invaluable confidante; someone you can share ideas and challenges with, and be honest with you. Getting a startup off the ground can be a lonely, exhausting, and all-encompassing time of your life. A good mentor will help you improve your business skills, connect you with other people in your industry, and support you as a person during this time.
If you want to know more, come and talk to us. Barker Brettell has considerable experience working with the startup community.
To help enable innovation in our community, we are hosting a series of networking events; an environment to share ideas, meet other startup companies, and learn from established business owners. There will also be an opportunity to speak to specialists in finance, marketing, and intellectual property.
The next 'What startups should know' event takes place on 23 January 2020. To register visit:
https://www.eventbrite.co.uk/e/what-all-startups-should-know-tickets-84236964027
This article was co-written by Kirsty Siviter, head of business development & marketing, and William Dean, trainee patent attorney, Barker Brettell.
Share