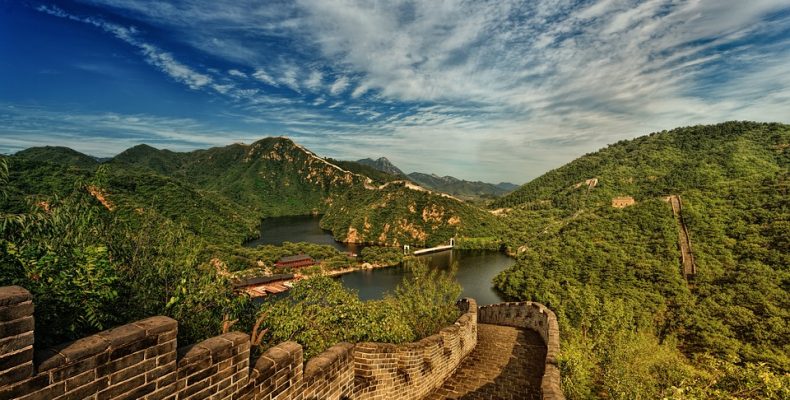 The 'Great IP Wall of China': what can a cosmetics business do?
Posted on
By 2025 the global cosmetics and personal care sector is projected to be worth $755 billion (US), with a substantial portion of that revenue stream expected to originate in China. International brands, particularly in the make-up and skincare industry, have utilised the new digital landscape to their advantage, penetrating the online environment in China via e-commerce platforms and strong social media presence. As a result, only three of the top ten Chinese cosmetics brands are home-grown, with international brands dominating over 60 per cent of the market.
Whilst China is clearly ripe for opportunity, international brands hoping to enter into the Chinese market should be aware of some of the nuances and pitfalls of the Chinese system:
Bad faith trade mark filings and defensive filings
China has a widespread and systematic problem with regards to 'pre-emptive, unauthorised, or bad faith' trade mark applications. This is where an applicant is clearly aware that the trade mark which is being filed has already been adopted, used and developed by third parties (commonly known as 'trade mark squatters') both within mainland China but also, as is often the case, internationally.
This pattern of bad faith filing has existed for many years in China but brand owners, big and small, are still falling victim. Indeed, social media and the globalisation of brands have exacerbated the problem.
Whilst it is important to protect existing markets, on a global scale, China is the growth manufacturing and market territory. By assuming a future Chinese presence, and setting up the associated Intellectual Property (IP), a business can enter into that market under its own terms. Otherwise a trade mark squatter may jump in and file the business' brand for core goods and services with a view to forcing the company to pay dearly for it.
Of course, this problem is not unique to China; bad faith filings take place in many territories. However, the difference is that other jurisdictions have robust mechanisms to tackle such filings whereas China, despite its in-roads on the same (see here), still, somewhat, lags behind.
Defensive filings
Defensive filings are especially important if a business bases its brand on a particular ethos, set of values, or beliefs. For instance, if a business is in the cosmetics field and one of its unique selling points is that it does not test its products on animals. It may have no plans to expand into China, so the last thing it wants is a trade mark squatter or another third party to hijack the brand and associate it with practices contrary to its values and indeed, its consumers.
As such, where a business could be vulnerable, it is prudent to obtain 'defensive' protection in China to avoid such situations.
Someone got there first?
In the event that a trade mark squatter has got there first, speak to a local trade mark attorney. There may be routes to succeed in an opposition against such applications. For example, if it is a logo that has been filed, the legitimate business may be able to rely on copyright protection if it can prove it has enough presence, or it may be that negotiations are the best way forward. Each case will turn on its own merits and an experienced attorney in trade mark matters in China will be able to give an initial steer.
Although a layer of cost may be added in using a UK trade mark attorney as an intermediary, it is worth it. Indeed, most, if not all, UK attorneys will have established relationships with credible Chinese agents, therefore using a UK attorney as an intermediary will mitigate the risk of instructing an agent that is in 'cahoots' with squatters.
China's sub-classification system
When applying for trade marks, speak with a trade mark attorney about China's unique sub-classification system. Indeed, whilst China accepts the 'International Classification of Goods and Services', it further divides these classes into sub-classes. Therefore, if not executed properly, a business could end up with serious gaps in its registered protection.
Chinese characters
Businesses should also be aware that obtaining protection in Roman characters in China will not completely protect against trade mark infringement. The same or similar trade marks can be registered in Chinese characters for the same similar goods and services. An earlier, Roman character, registered trade mark will not serve as a basis to stop it.
The process is difficult and laborious and will involve the work and co-operation of a native speaker, a lawyer specialising in brands, and the business, to help decide on a translation with appropriate meaning and relevance, which also conjures an image suitable to the brand. This is extremely important to business profitability and image in China.
Exercise caution when deciding on a name in Chinese characters. The last thing a business wants to do is settle on a Chinese character trade mark that, unknowingly, conjures an image of its brand that tarnishes the overall business.
Hong Kong
If a business requires trade mark protection in Hong Kong, be aware that a Chinese national trade mark does not cover it. Instead, it needs to apply to the Hong Kong Intellectual Property Department.
If in doubt, speak to an expert
It is clear that IP protection is more complicated when considering the Chinese market and this article only touches the surface of the most common scenarios. If you require further information or have become unstuck in China and need assistance, please contact the author Stephen Lowry or your usual Barker Brettell attorney.
Share