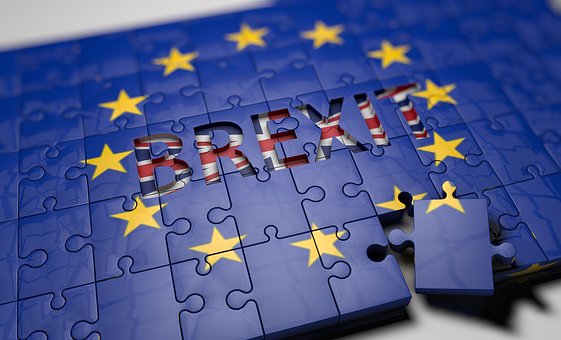 PM Boris Johnson: UK Brexit policy, and the impact on intellectual property
Posted on
Barker Brettell's approach is to support our clients through the changes to procedure around Brexit, and help you to get on with protecting your Intellectual Property (IP) during this period of change. There is a lot of information in the market and it can be overwhelming. So let's cut through the noise and stick to the facts.
Mr Johnson is the UK's new Prime Minister, with a policy of delivering Brexit by 31 October 2019 with a deal agreed with the EU. However, if that is not possible, Mr Johnson's current policy is for the UK to leave the EU without a deal.
But how will it impact IP?
Patents
No change
The process of applying for a patent and the examination of applications at both the EPO and the UK IPO will not change. So it will remain possible to obtain UK patent protection via a European patent application or via a UK national application and Barker Brettell can handle the process for you.
Trade marks and designs
Post Brexit and after any transition period two duplicate trade mark or design registrations will exist, one to cover the UK and another to cover the EU. Both registrations will be handled seamlessly by the Barker Brettell trade mark/design team in the UK or Sweden.
If the UK leaves the EU with no deal, the government will ensure that the property rights in all existing registered EU trade marks and Community designs will continue to be protected and be enforceable in the UK by providing an equivalent trade mark or design registered in the UK.
Post Brexit, new applications for trade marks or designs will need to be applied for both in the EU and in the UK separately.
After exit any new EU applications can be handled through the firm's European office in Stockholm. This will be a seamless back-office process, so there will be no change in procedure or point of contact for our clients. There will then be fully independent UK trade marks and designs which will be separate from the EUTM and Community design and will provide clients with protection in the UK.
For designs, registration under the Hague Agreement is also available and Barker Brettell will still be able to file international design applications designating the UK and all remaining EU Member States (as well as many other countries).
Since the UK voted to leave the EU in 2016 Barker Brettell has always encouraged its clients to get in touch with their usual attorney if they have any queries or concerns. Behind the scenes we have expanded to create a global-reach unified firm that is more than able to help all our clients achieve the right intellectual property protection for them.
Want to know more? Contact your usual attorney here at Barker Brettell or email: brexit@barkerbrettell.co.uk.
Share