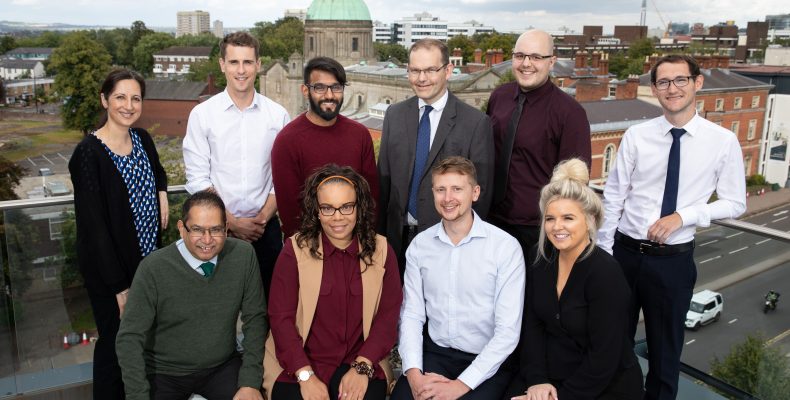 New hires, new horizons
Posted on
Birmingham-headquartered intellectual property (IP) specialist Barker Brettell has announced a 25 per cent increase in its trainee attorney intake this year, and an eleven per cent growth in the total size of its staff. The firm currently employs 148 attorneys and support staff based in its Edgbaston, Southampton and Stockholm offices.
Barker Brettell has a reputation for providing a robust training programme, with many of its trainees scooping awards for achieving the highest marks in the UK professional exams. It also prides itself on nurturing and rewarding home-grown talent – the majority of its partnership board members including Andy Tranter, managing partner, and John Lawrence, senior partner, have spent their entire careers with the firm.
"The business has enjoyed another very strong year, both financially and operationally," said Andy. "We opened our Stockholm bureau in March, were awarded 'UK Trademark Prosecution Firm of the Year 2019' by Managing IP; and achieved a gold tier ranking in the 2019 World Trademark Review. Clearly we're a strong and ambitious team, with a key business objective to attract and retain talented individuals."
Barker Brettell provides intellectual property advice to businesses, organisations and individuals across the world. With 60 specialist patent, trade mark, design and copyright attorneys, the firm offers a full range of IP related services from the strategic management of global patent and trade mark portfolios to advising inventors on how to best protect their ideas and products.
Share