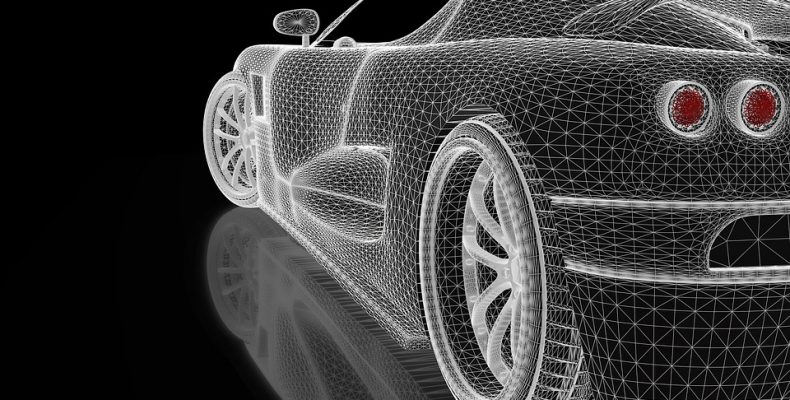 Go large or go niche?
Posted on
Can we really say that, in today's global economy, the size of an automotive brand is no longer important? Should we now discount this long-held assumption and instead measure the status of a trade mark against the lasting memory that marque leaves on the consumer? This question is gathering momentum in the automotive industry, but is it true? From startups to global giants, as Intellectual Property (IP) attorneys we understand that all our clients want to make a positive lasting impression on customers, competitors, collaborators and stakeholders.
To us, the physical size of the client is not important. It does not matter where you fit into the market, whether as a cog in a bigger machine, or being the bigger machine needing those cogs to operate, what is important is the strength and resilience of your brand.
And it doesn't matter how the product is branded, what is important is that the brand leaves a lasting memory on the consumer. Today's brand is no longer simply a name to refer to when discussing a product or a service; today's brand reflects the consumer's business and lifestyle choices. A brand gives an immediate 'feel' to the product or service as a whole, to its level of quality, the reliability of the offering, its value to the consumer, the style, trust, expertise, even emotional connection.
The brand is more powerful than ever, so getting it right has never been as important. An effective brand strategy will give you the edge over an ever-competitive market. And once you have decided on that strategy, you need to enforce it, because you do not want your advantage to become someone else's.
Global reach
Do you want to be the next Toyota? A global household name? In 2018, the Toyota brand alone was valued at being worth over $50 million, with a net worth of in excess of $200 million. It is one of the world's largest car companies manufacturing, selling, and providing aftercare services for vehicles, across the full spectrum.
Here a global trade mark strategy is required. A cost-efficient programme that encompasses all areas of branding. As trade mark attorneys we aim to work seamlessly alongside the in-house legal team, practising a certain level of autonomy as trusted advisors. Often a company will decide to employ a 'trade mark umbrella' strategy or a 'super brand' where the business' products are all protected under one brand. Or they may opt for individual brand names for each product and service supplied. It can also benefit from licencing its brand to a third party. But whatever direction it takes, a global brand is a resource that can be listed alongside a company's more tangible assets.
Staying niche
Or do you want to have a strong business-to-business brand, such as Johnson Controls Inc.? Founded in 1885, Johnson Controls is the leading manufacturer of automotive interiors for cars and light-trucks, and currently valued at $28 billion. The company designs components and systems for companies including Toyota, GM, Volkswagen, and Ford, as well as being the world's leading battery manufacturer. To an uneducated eye, Johnson Controls is a cog in a much larger wheel, but in order to win trust from car manufacturers to become an important supplier, it has built a reputation for quality and deliverability. And these qualities mean that it too has a brand which needs protecting.
Although on the surface this type of business seems different to a globally-recognised company, in order to maintain its position as a trusted supplier, it has to protect its brand reputation and adopt a comparable strategy.
Teamwork
It is great to see collaboration in the automotive industry.  Open source patent arrangements are becoming more common helping meet the consumers demands of better, stronger, safer, more cost effective and environmental friendly vehicles. Collaboration agreements have resulted in more complex products coming to market for a lower cost.
But where does this leave your brand? If you are collaborating, which brand takes the lead? Do both brands become the name of the new product, or does one brand take precedence over the over? Do both parties come up with a new brand for the new product and start afresh? If so, who will own the brand? Whichever approach the parties agree on, both sides need to protect the new collaboration.
New ideas
The automotive industry is rife with startup companies. There are some major disruptors affecting how the automotive market will operate in the future. With the advent of electric cars, ridesharing, and autonomous vehicles, this lends itself to startups thinking about helping bridge the gap for OEMs in this new world. Coupled with more access to funding and research grants, it is no surprise startups are a driving force. However their brands have no reputation in the market. But in this disruptive sector, does this matter?
Once a fledgling company starts to make a name for itself, what happens when the giants of the automotive industry want to buy the business and incorporate it into a 'super brand'? Should the startup succumb and simply become part of the super brand and lose the original, albeit adolescent, brand identity? For some startups this is an ideal situation as it saves the cost and stress of building its own brand, for others, the brand is an identity which it does not want to lose.
The automotive industry needs to become increasingly agile in responding to changes that have transformed the way consumer expect to experience mobility in the future. However in the midst of this, the power of the brand seems to remain and protecting that reputation remains paramount. Regardless as to whether a company is a global giant or a startup.
Please do not hesitate to contact the author of this article or your usual trade mark attorney should you require any additional information, or email info@barkerbrettell.co.uk.
Share