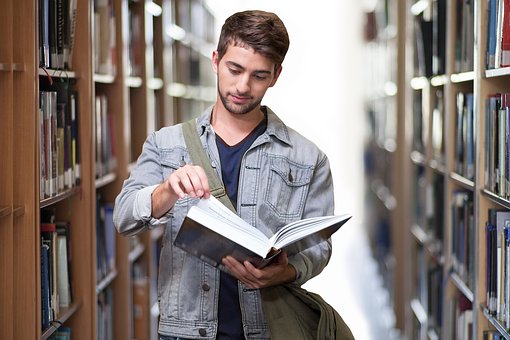 Exam success tips from award-winning trainees
Posted on
This article was originally published on the IP Careers website, August 2019.
Inside Careers recently caught up with Craig Slater and Merlin Cooper, both recently qualified patent attorneys at intellectual property firm Barker Brettell, to discover their exam success tips.
Craig, based at the firm's Southampton office, was awarded the Ballantyne Prize 2019 for the highest mark in FD4; while Merlin, based at the firm's headquarters in Birmingham, won this year's Drafting prize as the candidate who passed FD2 with the highest mark.
Firstly, congratulations to you both on your awards! How are you finding balancing studying for your qualifications with working?
Craig: I've now passed all my UK and European qualifying exams, so thankfully I don't have to worry about that anymore! I did find it a difficult balancing act though, especially when you've been doing patent work all week in the office and then you're faced with more of it in your free time. The length of the exams means that you really need to set aside big chunks of time to do past papers, and that essentially means using either your holidays or your weekends for studying, neither of which is ideal. In the end, I realised that after a full week of work I just couldn't bring myself to concentrate enough at the weekends to do full past papers, so I took days off work as holiday and did past papers then instead. That meant I could use some of the time at the weekend to relax and get away from patent work and exams, which I think is important.
Merlin: Like Craig, I am also UK and European qualified now. One could make the argument that this is not really a balancing act as such, because most employers expect you to do exam preparation only outside of your working hours and not during the working day. Therefore what it really comes down to is how much energy and motivation one can muster to do exam prep after a day in the office, which can of course be difficult at times.

It can be easy to spend all your time working, be it paid work or studying. How do you make sure you set time aside to relax and unwind?
Craig: I think you've just got to realise that time relaxing is also time well spent because it will make you much more productive when you do work. Personally, I know when I'm losing concentration and starting to do a bad job, and at that point you just need to realise that it's time for a break. I always find that exercise is the best way to relax – it just gets you away from your desk doing something totally different and gets the endorphins flowing.
Merlin: I wouldn't necessarily agree that it can be easy to spend all one's time working. However, it is certainly important to set aside time for activities which are not work related, such as exercise and socialising.
What advice would you give to trainees struggling to balance work with study? Do you have any examples of what has or hasn't worked for you?
Craig: The key is to start studying early enough so that you have time for both. I also just accepted that I was either going to lose my weekend time or my holiday allowance to revise, so I used some of my leave. That gave me some time at the weekends to enjoy myself. Also, just remember to keep things in perspective – these are difficult exams and you'll never make a perfect job of it or do all the past papers. Be realistic with your expectations and do what you think will be most effective in the time available.
Merlin: It's important to be realistic about how much time for exam preparation is going to be available to you outside of the working day and to set realistic goals accordingly. For example, it may help to spread the UK examinations over three or more years rather than attempting all five foundation exams one year and then all four finals exams the next year.
What kind of study support do you receive from your employer?
Craig: We get a training budget, which we can use as we choose. That is nice because it gives us the flexibility to use the funds on what we think would be most useful, be that courses or textbooks. There is also usually someone who will be willing to give a tutorial or two on a paper if asked, and the partner I work for was very understanding that I had exams so didn't put me under too much stress at work, which does really help. We also get a day of study leave per exam, which helps in the lead-up because you can book off a week or so beforehand to do some last-minute prep.
Merlin: Completely agree with Craig – the firm's flexibility certainly helped to keep the stress levels under control.
What should students look for in employers when it comes to study support offered?
Craig: I think most firms will offer in-house tutorials for those who are motivated enough to ask, so I don't think that aspect will differ too much. I would certainly look for somewhere that offers the possibility of going on a good number of external courses too because these are often run by examiners themselves and getting the perspective of examiners is key.
Merlin: A degree of independence such that the trainee has reasonable self-determination regarding which courses to attend and which examinations to sit each year as they progress towards qualification. An overly prescriptive approach defined by the employer may not suit some people, so giving the trainee some level of independent choice is certainly preferable.
What advice would you give to those who want to join the patent profession but might be concerned about the rigorous examinations?
Craig: Don't underestimate how much time the exams will take! It's a great profession to be in, but you have to accept that the exams are a part of it and there is no way around that. Make sure you can motivate yourself for a few more years of exams, because you don't want to get half way through and then lose steam and leave the profession, which does sometimes happen. And keep in mind that although the exams are tough (and frustrating at times!) it is ultimately a great profession to work in and the rewards will be worth it in the end.
Merlin: Talk about the issue with contacts you may have from university who have entered the patent profession and whom you trust to give honest insight. If at all possible do not enter into a clawback agreement with your employer, in case after a few years you decide this is not the profession for you.
What does a typical day look like during the run up to your exams?
Craig: I'll generally use my study leave in the week before the exams so I can focus purely on the exams without distractions. I'll try not to over-work myself though because the exams themselves are long and you need to be fresh and focussed to tackle them. A typical day will therefore usually involve doing a past paper, looking over some marks schemes and examiners' comments, and definitely getting out to do some exercise to get away from it all!
Merlin: For the EQE and UK finals exams one is generally out of the office for a week or two including study leave. The weeks leading up to this time out of the office typically involve trying to finish work in progress, such as drafts and examination responses.
Do you have any advice for trainees entering the profession this year? Any dos or don'ts?
Craig: Make sure you start preparing for your exams at least three months beforehand. That gives you time to do enough prep without having the stress of struggling to fit everything in last minute. Also make sure you focus on doing past papers – these are practice-based exams and there is no substitute for actually sitting down and doing exam papers. And go on courses run by examiners if you can – you'll get a real insight into how the papers are marked, which is always key to passing any exam.
Share