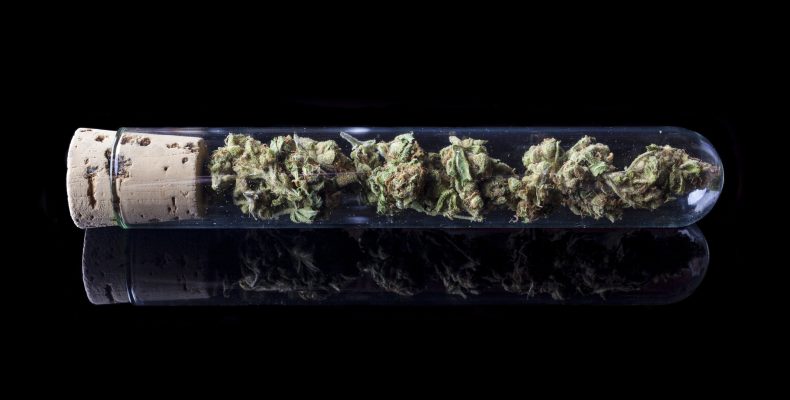 Don't let your IP go up in smoke…
Posted on
The legalisation of cannabis is a hot topic. Some of the major US states have already, or will soon be, legalising the products; Canada has moved to legalise recreational use of cannabis nationwide; and in the UK, the recent stories involving the children Billy Caldwell and Alfie Dingley have highlighted the medical benefits of cannabis, which has seen a shift in the Home Secretary's position. It is expected that the law will be changed so that cannabis can be prescribed by specialist doctors where there is an exceptional clinical need.
Whether you agree with the legalisation of cannabis products or not, this change in how the UK Government views them is revolutionary. Whilst it seems that in the short term the general public's ability to acquire cannabis products will be very limited, is it not predictable that the availability of such products may in time become more widespread?
Take VIAGRA®. In 1999 it was launched in the UK as a prescription medicine dispensed by a medical professional. Fast forward to March 2018 and the product is available for purchase over the counter, without prescription. However, as early as 1996, it would seem that Pfizer had the foresight to see the potential to commercialise its products in the future, as it protected the name VIAGRA as a registered trade mark.
According to the research firm Cowen & Co, it is expected that the US legal cannabis industry will reach sales of $75 billion by 2030, which is the equivalent of the carbonated soft drink market in 2017. Therefore, notwithstanding the potential to improve the quality of life for those suffering with serious illnesses, whilst morally there may be concerns about operating in the cannabis industry, it would seem there is money to be made. If you are thinking of potential opportunities in the UK cannabis market, even though it may be early days, protecting your IP should be very high up on your agenda in order to maximise commercialisation opportunities.
Over the next few months, we will be discussing different aspects of IP protection for cannabis products. Notwithstanding the fact there will be a lack of understanding of the products and the market, there are certain provisions in UK IP laws which make it difficult to protect IP rights.
Take trade marks. With so many different classes of goods and services which can be used when protecting your mark, it can be difficult to identify where a product should fall. For example, if protecting a cannabis based food product, should this be classified as 'food' or a 'medicinal' product, or is it both?
But why is it so important to protect your trade mark? One of the main reasons is to prevent third parties from using your identity. In an industry which will come under close scrutiny from the press, watchdogs and campaigners; it is hugely important to be in a strong position to control the use of your brand name for cannabis products. You do not want to find yourself in a position where somebody uses your name on a product which falls below the acceptable medical standards. The damage to your reputation would be irreparable, both from an IP and a PR perspective, and can be easily avoided by registering your trade mark.
In addition, while we all strive to have the 'go to' product in the market that everyone purchases and refers to, great care needs to be taken to ensure correct references are made to a trade mark to avoid a situation where the brand becomes generic. As we've already mentioned, VIAGRA® is a registered trade mark and therefore only Pfizer and those authorised by Pfizer are allowed to use the name in respect of sildenafil products. Other sildenafil medication is available on the market but the most famous has to be VIAGRA®. Aspirin used to be a registered trade mark but through incorrect use this name has become generic, and as such, has lost its ability to function as a trade mark.
Although the UK law is set to change, it will only be to a very small degree and it is likely to take some time before IP rights for cannabis products can be protected in the UK with ease. Having worked with a number of businesses to help them protect their IP in cannabis products, we are well versed at weeding our way through the legalities of protecting and enforcing IP rights in the cannabis market. Although still a niche area, the UK cannabis market is very much an emerging area and you should be thinking about protecting your IP now.
Share