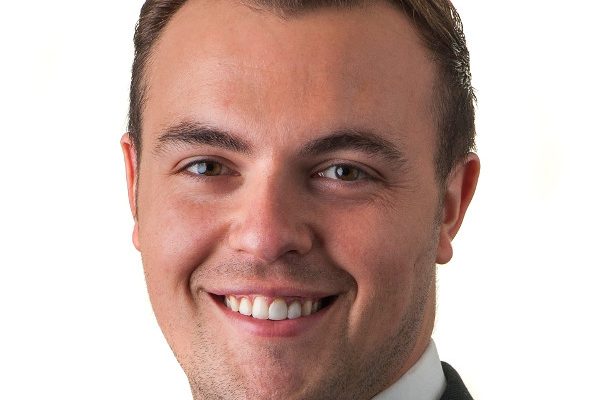 A day in the life of…Stephen Lowry, part-qualified Trade Mark Attorney
Posted on
This article was previously published on the ipcareers.co.uk website
As an undergraduate, I was convinced that I wanted to be a criminal lawyer, but after shadowing a criminal solicitor and QC who were working on terrorism and paedophile trials I swiftly changed my mind.
I completed my law degree and started work as an Intellectual Property (IP) paralegal. I became engrossed in what the trade mark attorneys were doing: whenever I had a spare minute I reviewed files to understand the role better; pestered other trainees and attorneys with lots of question about the profession, and decided that being a UK and European Trade Mark Attorney was the career for me.
Today I am a Part-Qualified Trade Mark Attorney working for Barker Brettell LLP based in Birmingham, one of the highest filers of UK and European trade mark applications.
I am currently on secondment to one of the firm's clients – a leading global automotive company – so I hope you enjoy reading about my contrasting responsibilities as I outline my typical day working in private practice and in-house:
Private practice
Upon arrival I review my emails to check if anything important has happened overnight that requires urgent attention. If not, I start writing my 'to do' list for the day ahead. I circulate this to the rest of the trade mark team. I also have an informal catch up with my supervising partner most mornings to discuss work and to go through my drafts.
My role in private practice involves advising clients on selecting trade marks. I then ensure that those trade marks are capable of acting as indications of origin and are free to use. This involves advice on whether a trade mark is distinctive or non-descriptive for the goods and services for which registration is sought, and carrying out trade mark searches.
Sometimes a trade mark may be refused. Although it is incredibly frustrating, the client does have the option to appeal any adverse decisions and submit arguments in favour of its position. I really enjoy this aspect of the job. Not only do I get to conduct legal research on various issues to support an argument, I also have the opportunity of being creative: thinking carefully about what arguments are put forward but at the same time anticipating counter-arguments. I must admit, it makes it all the sweeter when registration is finally obtained.
There is also an international aspect to my job which I love. As clients businesses grow and start breaking into new markets, they must obtain further trade mark protection. This provides me with the opportunity to liaise with attorneys from all over the world.
It is also part of my job to enforce and police various client rights. This may involve drafting a 'cease and desist' letter. This is interesting as the client may already be suffering losses as a result of the contrary action so it is important that the issue is dealt with accurately and efficiently.
Overall, working in private practice is varied, fast paced and deadline driven but most firms will have fantastic support staff as well as 'state-of-the-art' software.
In-house
In-house tasks extend beyond the regular trade mark attorney role. The main reason for being sent on secondment is to provide support to the client. This often means fulfilling and undertaking duties different to those in private practice. It is also an opportunity to broaden the secondees' own horizons, commercial awareness and general experience.
Here my main duties include providing support from a brand protection and anti-counterfeiting perspective. On a daily basis I am contacted by international customs agencies about seized counterfeit products. In these instances I collate the relevant information and question the client to determine whether the products seized are fake. If they are, I instruct customs not to release the goods and depending on the amount or severity of the goods seized, may instruct local counsel to commence legal proceedings against the counterfeiters.
In automotive, third parties tend to counterfeit vehicle parts such as break-pads, seat belts and air bags, all of which have serious health and safety implications. Preventing these goods from entering the marketplace is particularly rewarding. Not only am I potentially helping save lives, but I am using IP as a tool to do it.
In order to continue the fight against counterfeits, it is also my job to organise training exercises for international border force and customs enforcement agencies. This aspect of my role demands constant reviews and updates in order to stay one step ahead of the criminals.
Working in-house is fast paced and unpredictable. I am regularly contacted from all parts of the business regarding trade mark or customs queries which all need to be dealt with urgently. Unlike private practice the array of support systems are absent so my own organisational skills are extremely important.
Conclusion
Working in IP is very rewarding: I have the opportunity to assist businesses protect their latest IP assets; I also get to learn about various industries that I wouldn't otherwise come across; and I am constantly learning. If you are considering a career as a trade mark attorney, I highly recommend it!
Share