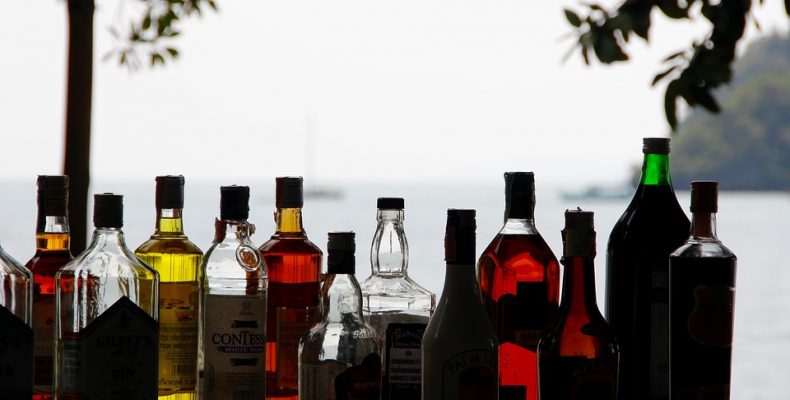 Counterfeit trade marks spirit away company profits
Posted on
The European Union Observatory on infringements of Intellectual Property rights (the Observatory) published a report in July 2016 focussing on the economic cost of intellectual property rights infringements in the wine and spirits industry.
€1.3bn lost revenue
The report estimates that the industry loses an eye-watering sum of €1.3 bn of revenue annually, due to the presence of counterfeit wines and spirits in the EU marketplace, amounting to 3.3% of the sector sales.
The cost is mainly made up of lost sales due to counterfeit products, but the report highlights that in addition to the lost sales, there are other knock-on effects. These include loss of employment, as the industry is selling less; as well as lost public revenue, as the counterfeiters are unlikely to pay any applicable taxes such as VAT, income tax or excise duties.  There is also the effect the counterfeit products have on suppliers for the industry, who also in turn experience sales declines.
Government enforcement
The UK is the largest producer of spirits in the EU, with production valued at more than €5 bn, so what is the UK government doing to help?
After the horsemeat scandal, the UK Food Standards Agency set up a Food Crime Unit to help tackle not just food crime, but also widespread drinks fraud. In a multi-agency cross-border approach, its aim is to protect consumers from serious criminal activity that impacts on the safety or authenticity of food and drink.
Obviously these agencies are key to the fight against counterfeit drinks, but they can only deal with the problem after the event, rather than prevent it.  By the time they are involved, the drinks company has already suffered economic loss and potentially irreparable brand damage, or more seriously the consumer may have faced a dangerous health threat. In recent years, food experts warned that major drinks companies were not doing enough to prevent widespread fraud.
Using innovation to fight back
So how can brand owners in the drinks industry play their part to prevent sophisticated counterfeits? Diageo's Johnnie Walker is among the world's most counterfeited whisky brands, along with arch rival Chivas Regal owned by Pernod Ricard. These companies take counterfeits and protecting their brand image extremely seriously. Simply developing unique bottle shapes and creating distinctive labelling has not been enough to thwart the determined fraudster.
In 2014, Diageo created Diageo Technology Ventures, which is a programme specifically designed to solve some of their existing business challenges. It is intended to make it easier for innovative companies to engage with Diageo, on briefs such as anti-counterfeiting. Diageo claims to be leading the spirits industry in combatting counterfeits and they are continually exploring technologies that will enable them and the consumer to authenticate product integrity including being able to authenticate the integrity of the spirit in the bottle without breaking the seal, detect instances where genuine used bottles are refilled with cheap liquids, resealed and resold as new, enable consumers to interact and engage with digitally-enabled bottles in order to check their authenticity and to track the identity and origin of their bottles. In 2015, Diageo unveiled their smart bottle, developed in collaboration with Thinfilm. http://www.diageo.com/en-row/ourbrands/infocus/Pages/diageo-and-thinfilm-unveil-the-connected-smart-bottle.aspx. The bottle uses extremely thin sensors which can tell if the bottle has been opened or not and where it is in the supply chain.
Pernod Ricard adds QR codes to bottles that enable consumers to scan the codes using their smartphones to obtain knowledge on the product, including whether it is genuine.
Keeping ahead of the counterfeiters
Evidently the industry is taking its responsibilities and the protection of its brands seriously and is investing heavily in technological answers to combat counterfeiters. It will be interesting to see from future studies in the coming years whether the industry's investment is making a difference. The test will be whether the industry can stay a step ahead of the notoriously quick-witted counterfeiters.
Food Matters Live 2016, 22 – 24 November 2016, ExCeL, London
Members of our dedicated food and drink team: Louis Pittortou, trade mark attorney and partner; along with Susan Fridd, patent attorney, will be presenting at the Growth Lab zone at this year's Food Matters Live exhibition. Louis will be presenting 'What can trade marks do for you?' on Tuesday 22nd November and Thursday 24th November, while Susan will discuss 'What can patents do for you?' on Wednesday 23rd November. If you're attending and would like to book a slot to meet and discuss your IP requirements at one of these Growth Lab sessions, please contact either Louis.Pittortou@barkerbrettell.co.uk or Susan.Fridd@barkerbrettell.co.uk.
Share