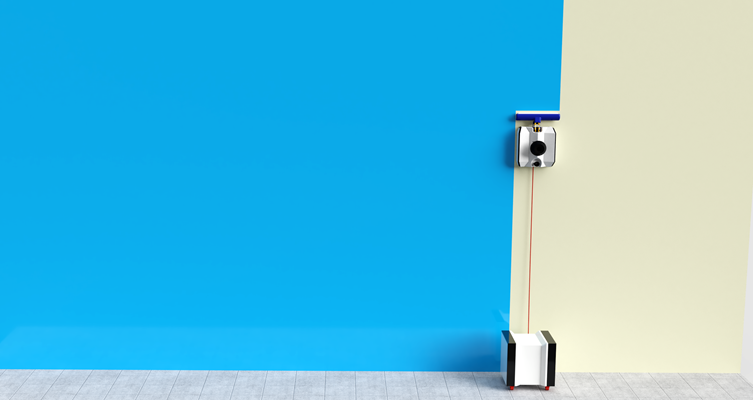 HausBots: Revolutionising the painting industry through automation
Posted on
Overview
School friends Harry Smith and Jack Cornes invented an automated house-painting robot, applied for intellectual property protection for its innovation, and created a company – HausBots – to further develop and commercialise the product.
Background
The method of painting commercial properties hasn't really moved on since the paint roller was invented in 1940. After being roped in by his parents to help out around the house, Harry Smith thought that there must be a way to automate this job.
Along with his school friend, Jack Cornes, Harry worked on creating an automated house-painting robot. The pair set to work, initially in Harry's parents' garage, to develop a robotic device which would bring the painting industry into the 21st century.
The Challenge
Once the first robotic prototype had been developed Harry and Jack were advised to seek intellectual property, namely patent, protection for their device before approaching investors or marketing it. A patent application would allow them to showcase the concepts without having to worry about copycats.
The Solution
Oliver Pooley, patent attorney at Barker Brettell, initially met the fledgling entrepreneurs to discuss the different options for protecting early stages of development. After deciding to do some further research and modifications, they then went ahead with filing a UK patent application to protect the wall climbing robot.
The patent application for HausBots was submitted in May 2018. It has been written in such a way that a number of different innovations within the robot are covered individually, or in various combinations, allowing the continued development of the prototype. Therefore as long as the business still has applications pending, its protection is future-proofed. Whilst the initial application was only filed in the UK, patent law states that the applicant has a further 12 months to file protection anywhere else in the world, which will then be treated as having been filed on the same day as the UK patent. The pair took advantage of this by filing an international application in May 2019.
The Result
Today HausBots is a Birmingham-based six-person 'Wall Painting Robot' team that tests and trials robotic prototypes. The patent protection surrounding the technology means that the business can safely promote those innovations as a commercial entity and attract future investment without compromising its intellectual property.
Share