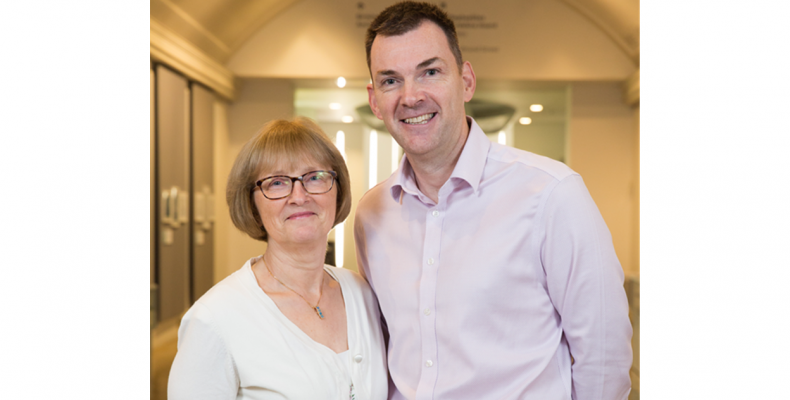 Barker Brettell elects Andy Tranter as new managing partner
Posted on
Barker Brettell's Andy Tranter has taken over as managing partner, replacing current managing partner Cilla Makovski. Andy, a patent partner who has been a key member of the firm's leadership board since 2001 will serve a three year term. Andy will continue with his professional work in particular serving as head of the firm's Automotive sector group.
"Our congratulations go to Andy Tranter as well as our thanks to Cilla Makovski, who announced her intention to stand down earlier this year, for her nine years in the managing partners role," said senior partner John Lawrence, who will remain in his current role.
"We have gained a strong reputation for innovation, commitment to, and understanding of clients' needs. We have developed our sector focus and expertise, both in areas of traditional strength for the firm such as automotive, and in other areas such as biotechnology. We have significantly raised our international capability. And we have invested in building the experience and expertise within the partner group.
"We now look forward to the future with Andy as managing partner, and, as a partnership, to formulating our strategy for the next phase of Barker Brettell's development."
Andy added: "Investment will be my focus: in our people, our IT infrastructure and our clients. It is a privilege to be elected to the role. We have enjoyed consistent growth over a number of years which has put the partnership in a strong financial position. I am delighted to serve as managing partner of Barker Brettell, and to drive further forward our firm's growth and development."
Barker Brettell is also delighted to announce that trade mark partner Lucy Walker has been appointed to the firm's leadership board. Lucy has been a partner at the firm since 2012 and specialises in advising clients in the automotive and medical sectors. It has also promoted patent attorney Dave Combes to the role of partner.
Share