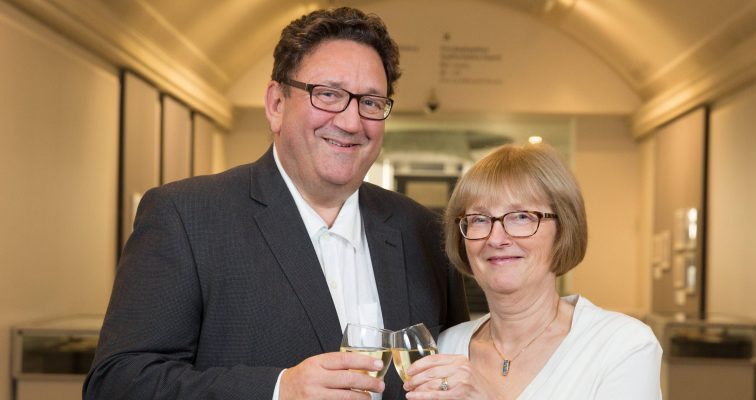 Barker Brettell celebrates 2017 record year in style
Posted on
This year Birmingham based Intellectual Property (IP) specialist Barker Brettell has seen an exceptional growth in demand from its national and international clients. It has the second most e-filings at the EUIPO from a UK-based firm and several employees have been given awards for their expertise and professionalism.
It also celebrated managing partner Priscilla Makovski's 40 years with the firm by hosting a drinks reception for colleagues at the Birmingham Museum and Art Gallery.
Managing partner since 2009, Priscilla has overseen Barker Brettell's expansion to become one of the UK's largest IP advisers with 50 attorneys and a large team of professional support staff.
"It has been an honour to spend the first 40 years of my career as a patent attorney with such talented and dedicated colleagues," Priscilla commented. "Today IP is part of the core of many organisations' strategy and often a key factor in their success. I'm proud that I have played a part in highlighting its importance."
In May 2017 trade mark partner Catherine Wiseman was named as one of 'IP Stars Top 250 Women in IP', an internationally recognised achievement highlighting private practitioners who have performed exceptionally for their clients and firms. Meanwhile patent partner Jenny Atkinson was named as a recommended life sciences patent attorney in this year's Intellectual Asset Management (IAM) 1000 guide, an international publication that lists first class patent prosecution attorneys in key jurisdictions. And it seems that the firm is continuing to attract exceptional talent – three of the firm's trainees, Callum Docherty, Katie Howe and Becky Knott were awarded prizes for achieving the highest marks in their respective professional exams.
"This is extremely good news for a Birmingham firm working in a profession traditionally perceived to be London-centric," said John Lawrence, senior partner and patent attorney at Barker Brettell. "We have an international client base that demands cost-efficient representation from leading IP professionals. As a city, Birmingham has enabled us to achieve this by providing an innovative environment to grow our business and attract top quality professionals."
Share