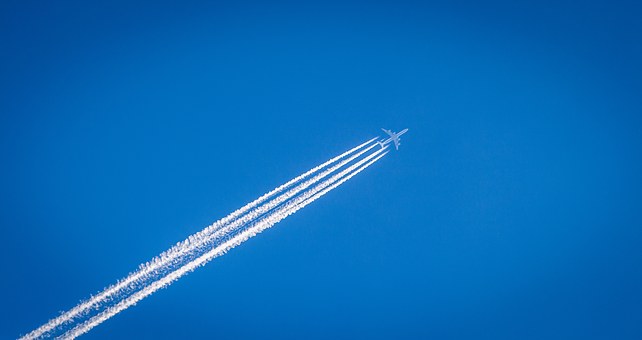 Aerospace: flying on the wings of innovation
Posted on
The Wright Brothers made their first powered flight in 1903. The distance? 120 feet (37 metres). In 2018, Qantas launched the first non-stop commercial flights between the UK and Australia. The distance? 9,000 miles.
Aircraft technology has advanced enormously in the years since the Wright Brothers' pioneering work, underpinning and supporting the development and continuing growth of today's highly competitive and global commercial aviation industry.
And the pace of growth shows no sign of slowing. According to International Air Transport Association (IATA) data, annual passenger numbers were around 3.5 billion in 2016, with 100,000 or more flights taking off and landing safely every day. Accident rates have been declining consistently all the while. Further growth in passenger and flight numbers is anticipated in the future, along with continual improvements in safety.
Technological developments will continue to support this growth and could potentially disrupt the industry in unexpected ways. Drivers for technological developments include improving safety, reducing pollution (such as atmospheric or noise), enhancing fuel efficiency, aircraft maintenance and servicing, and improving passenger comfort.
New generations of gas turbine engine are being developed, which promise to deliver improved fuel efficiency. Manufacturers are also looking to develop hybrid and electric aeroplanes, which may be quieter and less atmospherically polluting than aeroplanes powered by gas turbine engines.
Reducing weight can help to improve fuel efficiency. New alloys and composite materials are being, or will be, employed in an ever-growing number of aircraft components. The drive to save weight even extends to the fixtures and fittings within the cabin, such as in aircraft seat construction.
Technological developments also help support airlines' efforts to differentiate and improve their offerings in the pursuit of customers.  For instance, one of the most significant UK patent disputes in recent years related to flat-bed seats for business and first class passengers.
Predicting the future is notoriously difficult and the future direction of the commercial aerospace industry is no exception. However one thing is certain – the savvier businesses are busy researching and developing new technologies, products and services for the commercial aerospace industry. In order to maximise return on investment, these companies will be protecting any innovation with registered intellectual property (IP) rights such as patents, registered designs and registered trademarks.
If you would like any further information or assistance on IP matters in the aerospace industry, please do not hesitate to contact your usual patent or trade mark attorney.
Share