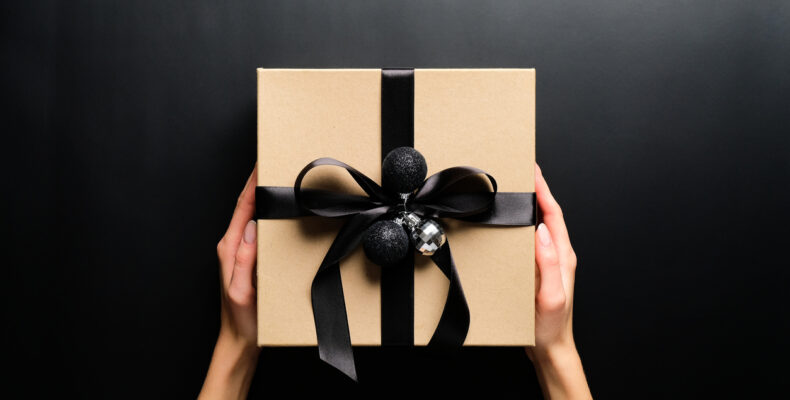 Ensure that this festive period is merry and bright for your brand
Posted on
Even in tough trading times, which many are currently experiencing, retailers still expect a significant increase in spending during the period between October and December which is commonly referred to as 'the golden quarter'.
Leading up to Christmas retail sales are expected to increase, peaking around the last Friday in November – 'Black Friday' – when retailers offer their best discounts and promotions. Last year, UK consumers spent £9.42 billion over the course of the Black Friday weekend, of which online sales accounted for 61.49%.
Although Christmas is a time for joy and goodwill, the resulting increase in online shopping traffic attracts criminals who look to exploit legitimate businesses and their customers.
But why are online retailers and consumers more susceptible during this period? Just as it's more difficult to single out a person in a crowd, crooks find it easier to 'hide' counterfeit goods in a busy marketplace. Add the social and environmental circumstances buyers experience leading up to Christmas such as the pressure to get a specific present by a certain time, or the lure of a bargain, sometimes mean that usual sense checks are skipped by purchasers.
Counterfeiters are sophisticated. After all, this is a lucrative crime.
With this in mind, let's look at the options brand owners should consider to stop criminals from ruining the cheer this Christmas.
Register your rights
Brand owners need a strong portfolio of registered IP rights to prevent and, if necessary, act against counterfeiting activity. Without registered trade mark protection, it can be difficult for brand owners to undertake online enforcement.
It is also important for brand owners to consider whether additional registered trade mark protection will need to be sought during the lead up to Christmas for limited edition items that would not ultimately be protected by existing IP. Applicants should consider that from application it usually takes around three to four months for a trade mark to be granted if there are no issues.
Active online enforcement
During the 2020 festive period, 83% of UK consumers anticipated using e-commerce websites for their Christmas shopping.
E-commerce websites such as Amazon, eBay and Etsy have their own IP infringement policies and takedown procedures that allow brand owners to report and potentially remove counterfeit products which infringe their rights. Amazon has a contrasting approach to other e-commerce platforms with its Brand Registry which looks to prevent infringing products by encouraging legitimate businesses to be listed in the first place and ultimately reduce the need for enforcement.
In addition to e-commerce websites TikTok, Instagram, Facebook and other social media platforms also have takedown procedures at brand owners' disposal. Barker Brettell offers a social media watching service which could potentially locate and prompt action against counterfeits being sold through such platforms. While this is a service that can be utilised all year round, brand owners may find it particularly useful during the festive period and into the new year when consumers may be making impulse purchases.
Counterfeit websites
Counterfeit websites look to mimic the genuine article.
Although there has been a rise in counterfeit goods being sold through e-commerce and social media platforms, it is important not to forget that counterfeit products are also sold through traditional websites that purposely have a similar domain to the real brand owner. It is not uncommon for counterfeiters to pay for their website to be listed higher in internet search results than the website of the real brand owner to mislead consumers into accessing their site and divert custom.
Brand owners should consider registering any domain name which contains their trade mark or look to monitor third parties who register to then act when needed. Barker Brettell offers a domain name watching service which can help locate a fraudulent website. This enables prompt legal action against domains containing the brand owner's trade mark.
Having a strong online enforcement strategy reduces the chance that consumers are exposed to, and maybe go on to purchase, counterfeit goods. It also increases consumer trust in the brand and ultimately avoids diversion of revenue.
Raising awareness
While counterfeit products may look the same when purchased online, the quality of the goods themselves are likely to be substandard. To ensure consumers are confident that they are purchasing genuine goods from approved retailers, brand owners could consider publishing details of authorised sellers.
If you would like to discuss further how best to protect your brand this festive period and beyond, please contact the author or your usual Barker Brettell attorney.
Share