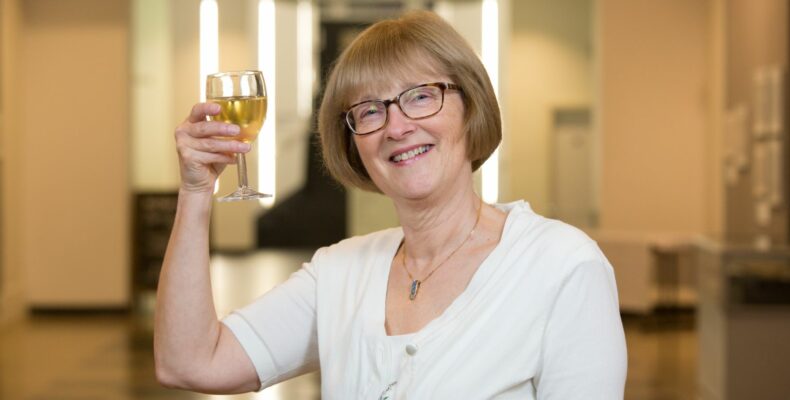 Priscilla Makovski announces retirement after 44 years at Barker Brettell
Posted on
Today we announce that Priscilla Makovski will be retiring after 44 years at Barker Brettell. Priscilla was managing partner between 2009 and 2018, a period in which Barker Brettell achieved exceptional and sustained growth, doubling the firm's turnover during her tenure. Since Priscilla joined the partnership as a trainee in 1977, the firm has quadrupled in size, now employing 160 people, of whom 60 are attorneys and trainees.
Priscilla has enabled numerous innovators, entrepreneurs, and companies across the world to benefit financially from their inventions through Intellectual Property since qualifying as a patent attorney in 1981, and being appointed as a partner in 1989. Her legacy lies not only in the clients she has advised, but also in the generations of patent attorneys she has trained and mentored along the way, who continue to uphold her exceptional standards of Intellectual Property across the engineering, automotive and medical devices sectors.
Priscilla has been an inspirational patent attorney and managing partner at Barker Brettell and is an architect of the firm today. She has led the business with energy, creativity, and humanity, building outstanding commercial performance, creating a positive culture for our staff, and delivering excellent outcomes for our clients. We wish her a long and happy retirement.
John Lawrence, senior partner at Barker Brettell, commented:
"Cilla has been the bedrock of Barker Brettell for more than 40 years and we are very much indebted to her enormous influence in making the firm what it is today. Many of Cilla's clients have been with her more than 20 years, a testament to her expertise and experience and her outstanding client care. She introduced the firm to, and navigated it through, new technologies and working practices; and supported us all through our greatest challenges. Cilla did all this whilst maintaining the firm's heart as a friendly and fair place for anyone who works hard and cares. That moral compass is just as important as the growth of the business. Thank you."
Priscilla Makovski added:
"In the middle of our daily business, it is all too easy to lose sight of the most important element in a firm – the people. Thank you to all my colleagues at Barker Brettell, past and present, for your help and support, your trust in me, and all your hard work. I have indeed been lucky to know you, and I'm going to miss you all."
Share