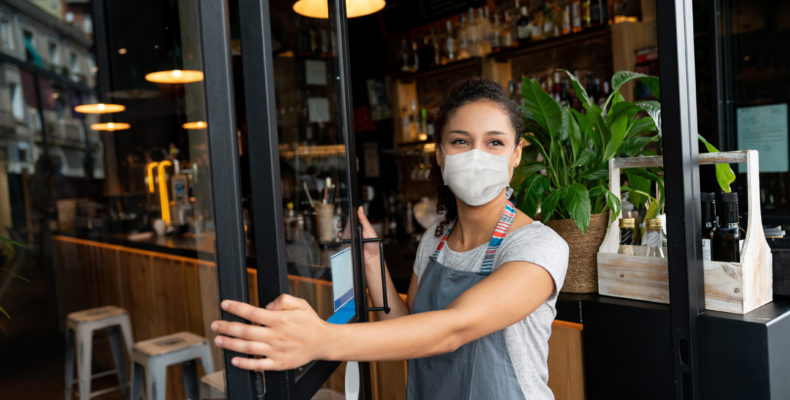 When 2020 serves a curveball: five emerging trends set to redefine the food & drink industry
Posted on
Fiercely competitive during the best of times, the food and drink sector is well-versed in meeting short deadlines and managing tight margins, as well as being finely tuned to satisfying consumer demand. But throw in a global pandemic and all the associated chaos – however momentarily – and this business model is stretched to the limit.
Now that a 'new normal' has emerged, the sector is racing to find out what matters to consumers. And at Barker Brettell we are asking: how can the innovation and shift in buying patterns associated with this new post-COVID landscape be protected by trade marks, patents and design rights?
1.       Supporting local small businesses
Initial stockpiling disruption in larger stores pushed many consumers to rediscover small businesses, farm shops and specialist producers on their doorstep; and although the industry giants quickly responded, those early weeks made a lasting impression. Now a sizeable proportion of shoppers are continuing to spend locally in an attempt to avoid unnecessary queuing and crowds.
For a small business suddenly finding itself in competition with the 'Mults', this can be a daunting prospect. But although owners may be preoccupied with meeting new-found demand, it can be prudent to harness this success by protecting brand reputation using design rights and trade marks. If your business is in this position, please take a look at our startup page for more advice and details on what to do next.
2.       Counterfeiting
Almost overnight, lockdown restrictions left restaurant suppliers trying to shift food following the temporary closure of the food service industry. Many have turned online to sell excess stock, and bargains are there to be had. Unfortunately fraudsters are using this change in purchasing patterns to deceive buyers by supplying counterfeit goods.
Trade marks, design rights and robust enforcement policies can help protect your customers from falling victim to these scams, uphold brand confidence, and defend your livelihood. For more information on how to protect your business from copycats, read trade mark attorney and partner, Rosalyn Newsome's latest article.
3.       Automation
The industry is no stranger to employing automation to improve efficiency and manage overheads. In the past we have discussed the future of a robotic restaurant and the adoption of innovation in agriculture. But now the urgent need to introduce social distancing measures has put the spotlight very firmly on this area of technology.
If you have invented new machinery, technology or a process to tackle these challenges, it could be eligible for protection under IP law. To find out how, take a look at our section on patents.
4.       New product development
Product innovation has fallen during 2020, as focus initially switched to essential purchases. But as shoppers look for alternatives to restaurants trips or celebration meals, the demand for new products is set to return.
Customers are turning to those established 'tried and trusted' brands who have already built up brand loyalty. This is because shopping trips are bigger and more efficient, leaving little space for discovery or impulse. So if your brand commands loyalty, a customer will be more inclined to try a new product from that stable.
5.       Ethical credentials
It is expected that brands making a positive impact in the community will be remembered long after the pandemic has passed. Those businesses standing out for their authenticity and support shown to their customers, staff and supply chain during the crisis have enjoyed positive publicity and brand kudos.
For companies who have been unable to reach customers, or who have had only limited means through normal channels, participating in this movement has enabled them to keep their brands in the public domain and, in some cases, strengthen them. Brand reputation is an intangible asset which can add significant value to a business' net worth. By registering IP rights a company can financially benefit from this reputation and can be sold, franchised or licensed in order to raise revenue for a business.
Predicting trends in this most unpredictable of years is difficult, but one prediction we are confident to make is: innovation and successful brands are prized assets that deserve to be protected.
If you would like more information on any matter discussed in this article, please speak to your usual attorney or get in touch with Barker Brettell.
Share