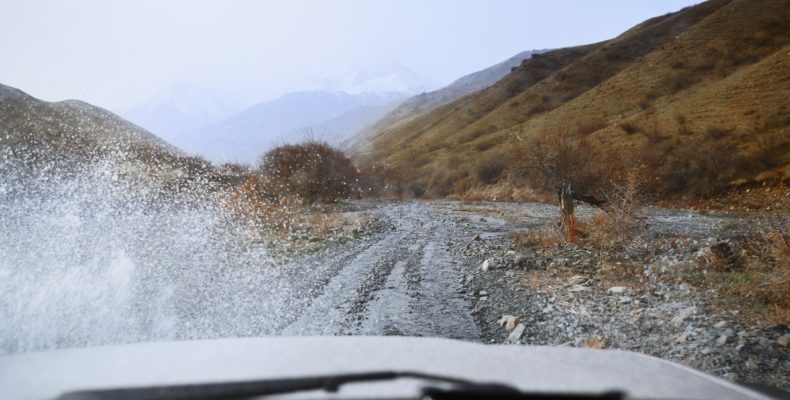 VW set for a bumpy ride as JLR alleges off-road technology patent infringement
Posted on
In November 2020, Jaguar Land Rover (JLR) filed a complaint with the US International Trade Commission, alleging that a number of VW Group's SUVs infringed on JLR's 'Terrain Response System' patent. The action was made in respect of the Porsche Cayenne; Lamborghini Urus; Audi Q8, Q7, Q5, A6 Allroad and e-tron; and the VW Tiguan, and if successful, could see imports of these models banned from the US.
The Terrain Response System was introduced on the Land Rover Discovery in 2005, and since then, according to JLR, has become a core feature in every new Land Rover.
The system has five modes: sand; rock crawl; grass-gravel-snow; mud-ruts; and general, with each mode optimising a wide range of vehicle properties to best suit the terrain. In grass-gravel-snow mode for example, the electronic traction control intervenes early to prevent tyre slip, and the accelerator response is softened to help avoid loss of traction. Meanwhile, in sand mode, the system heightens engine and gearbox response to help maintain momentum, and the central differential is locked.
The patent in question, US Patent No. RE46,828 provides coverage for a vehicle control system "operable in a plurality of driving modes in each of which it is arranged to select the subsystem configuration modes in a manner suitable for a respective driving surface".
The International Trade Commission is an independent quasi-judicial agency which can investigate complaints of unfair trade practices, such as patent infringement. Unlike the courts, the International Trade Commission is not able to award damages, but does have the power to block imports to the US. It is not clear why JLR has chosen to pursue the matter through the International Trade Commission, but by using this route a decision is likely to be reached much faster than would be the case in the Federal courts. It is reported that a typical time frame for International Trade Commission investigations is 15 to 18 months.
JLR has, however, also filed patent lawsuits in Federal courts in Delaware and New Jersey, seeking damages for the alleged infringement. It is likely that these cases will be stayed whilst the International Trade Commission conducts its investigation.
The manufacturer has previously taken legal action in the US, in 2018, against Bentley, also owned by VW Group, alleging that Bentley knowingly infringed its Terrain Response System patent to create terrain mode features in the Bentley Bentayga. In this case, Bentley filed a motion to dismiss, which was denied by the court, and the matter is ongoing. It is noteworthy that the Bentayga is not one of the models named in the current action.
The outcome of this action remains to be seen, but what it primarily highlights is that Jaguar Land Rover is acutely aware of the need to effectively protect, and subsequently defend, Intellectual Property.
If you would like to discuss this matter further, please do not hesitate to contact the author or your usual Barker Bretttell attorney.
Share