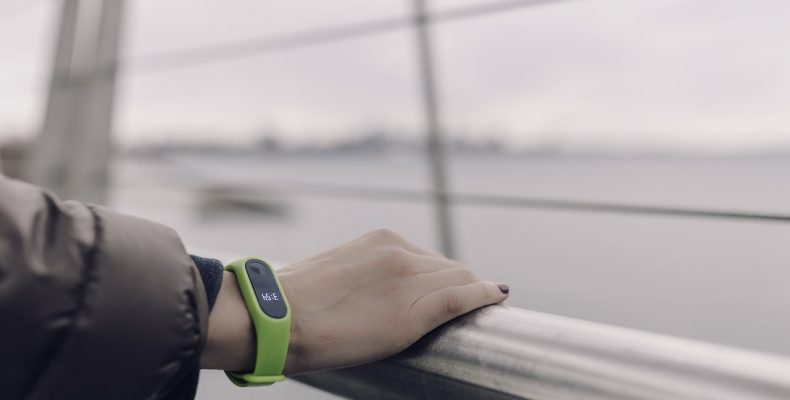 Upward mobility – mobile devices fitting hand in glove with weartech
Posted on
While the idea of wearable mobile devices has been around for a long time, it is only now starting to find mass market appeal. As the functionality of mobile devices expands and becomes increasingly miniaturised their use in wearable technology is becoming more and more apparent. As a result the weartech sector is expected to experience rapid growth over the coming years.
Recent market statistics for the sector are certainly eye catching. A 2018 report by Research and Markets estimates that shipments of wearable devices will grow at a rate of about 22% each year between 2018 and 2022. By the end of 2021, the wearable device market is predicted to be worth $45 billion, with sales of over 250 million devices expected per year.
Currently the most well-known example of wearable technology is the smart watch. Fitbit introduced its first activity tracker to be worn on the wrist with its Fitbit Flex launched in May 2013. Samsung and Apple soon followed with the Galaxy Gear and the Apple Watch. Smart watches now come in a wide range of different styles and offer ever increasing functionality and interconnectivity.  For those that do not like the look of a smart watch, Swiss watch market Frederique Constant has even recently launched a hybrid watch including both battery powered smart components along with a traditional mechanical movement.
Despite the popularity of the smart watch, it is by far the only area of growth in wearable technology. Virtual reality headsets, smart glasses, 'hearables' including earbuds and hearing aids, and smart clothing were all amongst the stand out products at the 2018 CES Las Vegas Expo.
In some cases wearable technology has struggled to enter mainstream consumer use because of concerns over privacy, security and practicality. An example of this is the initial early criticism of Google's smart glasses project, known as Google Glass. Google's introduction of voice activated head up display glasses did not catch on with consumers. As the glasses allowed people to covertly record things around them, there were many privacy issues to address. Consumers also were understandably put off by the need to use voice commands to control their glasses!
Google shelved the project in 2015. Despite these early difficulties, Google released a Glass enterprise edition in July 2017. This version is intended for use in the workplace, and has been taken up by large companies – known as Glass Partners – such as GE and DHL to improve precision manufacturing and logistics processes. This serves as a good example of how weartech can expand out of the consumer market into business and commercial environments.
Currently 55% of the wearable market is made up of the top five largest suppliers, including familiar house hold names such as Apple, Xiaomi, Fitbit, Samsung and Garmin. There has however also been room in the market for the growth of smaller companies and start-ups launching new and exciting products.
Weartech start-ups have been able to attract large amounts of interest and investment as the potential for growth in the sector has become clear. The Enigmatic start up Magic Leap has been working on a much anticipated head-mounted virtual retinal display device over a number of years. Since being founded in 2010 the company has secured funding from a variety of investors, including Google and Chinese internet giant Alibaba. In December 2016 Forbes estimated that Magic Leap was worth $4.5 billion, despite not having released a single product.
Recent years have seen an increase in the number of patent filings in technology areas related to wearable technology. The European Patent Office's (EPO) 2017 report on Patents and the Fourth Industrial Revolution (4IR) showed that there has been a sharp rise in patent filings in fields related to 4IR technology over the last six years. Of the six 4IR related fields identified by the EPO, inventions in wearable devices contributes the largest amount of patent filings, with about 1900 patent filings in 2016, up from only around 1200 in 2010.
As growth and interest in the weartech sector continues to take off it is certainly a field to keep an eye on. It may not be long before a wearable device of some kind becomes so widespread it takes the place of the currently ubiquitous smartphone in our daily lives.
Share