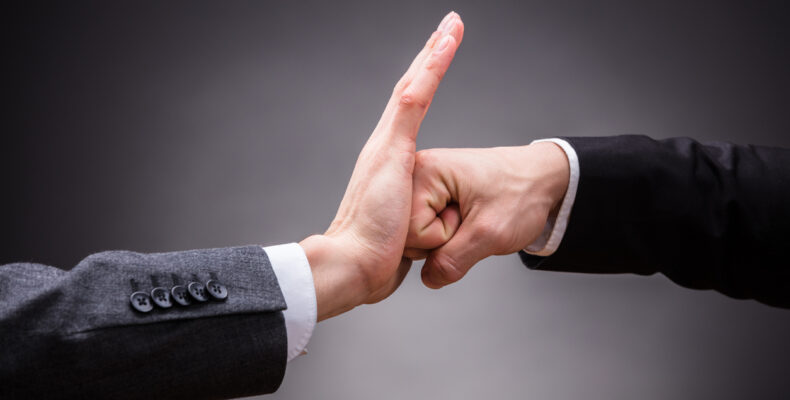 The story of two bulls locking horns
Posted on
If a drink can give you wings, it can also make you land in formal court proceedings over a perceived trade mark conflict.
Energy drinks giant Red Bull has been locking horns with the Norwich-based gin-maker Bullards over the use of the word Bull in its branding. However, in October last year, the UK Intellectual Property Office (UKIPO) ruled that Red Bull could not stop Bullards from registering its trade mark for Bullards.
Cease and desist
Red Bull sent a cease-and-desist letter to Bullards telling the Norwich-based business that it would be willing to resolve the dispute if Bullards removed a series of goods and services from its trade mark application.
A cease-and-desist letter will typically be sent before trade mark disputes take on a more formal nature. It requests that the unlucky receiver immediately stops the alleged infringement, or withdraws a trade mark application. Such letters can be threatening and stressful to receive, especially for smaller businesses and sole traders.
Part of Red Bull's argument was that it had developed such a strong reputation for energy drinks, it was entitled to stop Bullards from registering the mark Bullards for energy drinks, non-alcoholic beverages and providing events. Much of this argument was based on the similarity of the Bull element in the respective brands.
It could rebrand or defend. Bullards decided to defend its trade mark.
The gin distillery had been trading under Bullards in some format since 1837, so rebranding would put the company under considerable financial strain; so it took the difficult and potentially risky decision to ultimately defend any formal action taken by Red Bull.
Bullards battle
Although Bullards did not plan to offer energy drinks, it did sell non-alcoholic beverages – specifically tonics – to customers, and organise events. It saw no reason why those goods and services should be removed from the Bullards trade mark application. The company had invested considerable time and effort in the brand and did not agree that there was any risk of confusion or association with Red Bull. After obtaining legal advice it decided to push back on Red Bull's demands, and indicated that it was fully prepared to take a stand and defend any formal action.
Formal action
Red Bull took formal action against Bullard's trade mark application for the mark Bullards at the UKIPO. Red Bull's two main arguments were:
Consumers would be confused by the similarity of the respective marks (Bullards and Red Bull) and the closeness of the respective goods/services, leading them to believe that there is a trade connection between the two companies;
The use of Bullards would benefit from an unfair commercial advantage or be detrimental to the distinctive character or reputation of the Red Bull mark. This was mainly due to the alleged false trade connection.
Considering the evidence
The UKIPO was not convinced by either of Red Bull's arguments and made a whole host of observations in support of Bullards.
In dealing with the first, it found that Bullards was not in any way a logical brand extension of Red Bull. The beginnings and the endings of the marks were found to be clearly different. The UKIPO also said that Bullards is likely to be seen as an uncommon surname, clearly distinguishable from the concept of a bull.
With the second argument the UKIPO found that the use of Bullards did bring the Red Bull brand to mind, but there was no evidence that this would change the economic behaviour of consumers. For example, someone seeing both brands in a supermarket is very unlikely to buy a Bullards product as a substitute for a Red Bull product.
As is clear from the decision, the mere fact that both brands contained the identical element Bull was not enough for Red Bull to succeed.
Barker Brettell has a large team of trade mark attorneys who can advise companies of all sizes on contentious trade mark matters. To continue the conversation please contact the author or your usual attorney.
Share