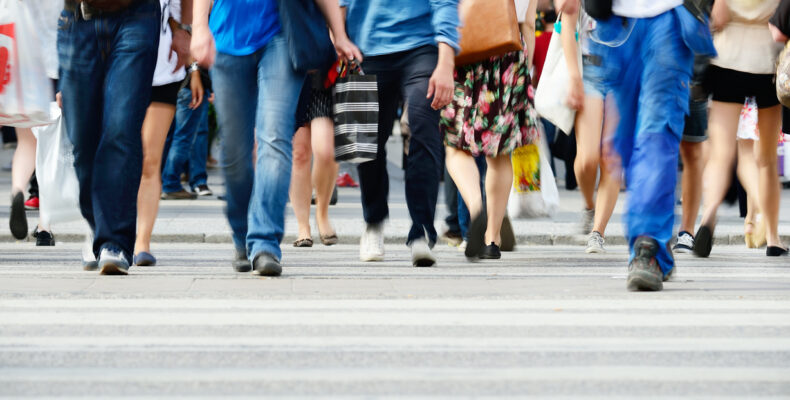 The exponential rise in counterfeit goods
Posted on
With an estimated 4.48 billion social media users worldwide, it is unsurprising that counterfeiters, and those promoting counterfeit goods, have found a way to use social media platforms to promote and create additional lucrative sales channels. As a result, social media is flooded with videos – known as hauls – containing and promoting 'dupes' and 'counterfeits'. Whilst on the face of it this may seem harmless, few people understand the difference between the two and the dangers surrounding counterfeit goods, for both those making the goods and the brands being exploited.
Dupes v Counterfeits
The term dupe, which is short for duplicate, is usually used to refer to a product which is similar to a more expensive branded product. By way of example, a more affordable Revlon lipstick could be considered a 'dupe' for a Dior lipstick, simply because it looks the same on. However, the similarities would end there. For one, the Revlon lipstick will be protected by its own IP; and it is most likely that the product has been formulated and packaged in an entirely different way, bearing none of Dior's trade marks.
On the other hand, counterfeit goods bear, without authorisation, a trade mark in order to pass off as a genuine item, thereby infringing the rights of the owner of the trade mark in question. Despite counterfeiting being illegal, many unknowingly support counterfeiting or do so knowingly, without realising the severity of supporting such a market.
The dangers surrounding counterfeiting
Most counterfeit hauls, unsurprisingly, relate to clothing, shoes and accessories, and most creators and consumers will simply think of the counterfeit goods as a cheaper alternative to buying the original branded goods; that being said, counterfeiting is extremely harmful to both brands and individuals.
Counterfeiting is currently one of the world's largest illicit industries, making up approximately 2.5% of total world trade and roughly 6% of imports into the EU in 2019. These statistics were calculated before the 'dupe culture', which usually promotes counterfeits as opposed to dupes, exploded online.
Understandably, counterfeiting has a hugely detrimental impact on brands, often causing a loss of sales, cheapening the brand, or putting customers off due to the number of counterfeits on the streets. Whilst counterfeiting may appear to be a victimless crime, counterfeits are generally produced in unregulated environments, using child or unpaid labour, and are operated by organised crime gangs or used to fund terrorism.
Social media platforms anti-counterfeiting measures
With over 850 million views on DH Gate videos (a site renowned for selling counterfeit goods) on a video streaming platform, it is evident that tackling counterfeiting on social media platforms is far from easy.
To further complicate matters, there is a clear incentive for influencers to promote counterfeits online. For example, one particular influencer receives around 15,000 views on most videos, but their viewing figures shoot up to around 400,000 views when they feature counterfeit clothing, bags and accessories. It is therefore extremely lucrative for influencers to promote counterfeit goods, as revenue is linked with the number of views. In addition to the viewing revenue, influencers will provide a shopping link to the counterfeit products which will generate further income via the commission from each product purchased through that link.
It's no wonder promoting counterfeit goods is appealing.
Social media platforms including TikTok, Twitter and Instagram all have pages informing users on what intellectual property rights are, what constitutes infringement and how users can report infringement. These platforms also enable trade mark infringement reports to be filed to request the removal of the alleged infringing content and, so long as a valid mark registration certificate can be shown, the content is then removed.
Furthermore, in recent years these platforms have cracked down on the enforcement of IP rights. Notably, TikTok now automatically removes videos which reference DH Gate, in order to get tough on as much infringing activity as possible. TikTok also has a Repeat Infringer Policy, where accounts are permanently removed following a 'three strikes rule' against each form of IP.
Similarly, Meta, Amazon and eBay have developed robust IP programmes which automatically remove posts containing counterfeit goods before they are published and, in Meta's case, disable the account posting the goods.
Registering your trade mark
So, what can legitimate brands do to protect themselves in the counterfeit danger zone?
The most important thing you can do to protect your brand from counterfeiting is to have a strong portfolio of registered trade mark protection in place. Rigorous protection can act as a strong deterrent to counterfeiters and if you do become  a victim of counterfeiting, a registered trade mark will enable you to file an infringement report to remove such infringing content from social media pages or platforms such as Amazon and eBay.
What to do if your brand becomes a victim of counterfeiting
If your brand becomes a victim of counterfeiting on social media and you have trade mark protection in place, it is advisable to file a report as soon as possible, with evidence of the infringement and a copy of your trade mark registration certificate.
If you have discovered a large number of infringing posts, or do not have registered trade mark protection, we strongly advise that you contact the author or one of our trade mark attorneys  who can advise you on the best way to enforce your rights.
Share