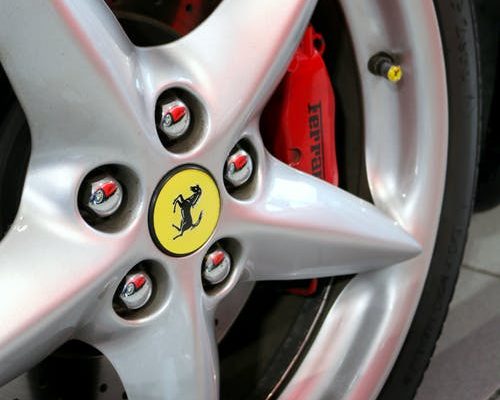 The art of automotive
Posted on
Many of us may be very proud of our cars; maybe we even think they are beautiful. But would anyone really be bold enough to claim that their car was a work of art? Well for owners of one iconic Ferrari, that claim can now be made, safe in the knowledge that it would be backed by an Italian court.
On the 20th June 2019, the Italian Commercial Tribunal in Bologna ruled that the Ferrari 250 GTO is a work of art that is entirely original, and must not be imitated or reproduced. The judgement was handed down following a complaint by Ferrari that a Modena based company was planning to produce for sale a series of 250 GTO replicas.
Between 1962, and 1964, Ferrari produced just 36 examples of the 250 GTO, all of which still survive. The rarity of this car, combined with its beautiful bodywork and highly impressive racing pedigree, has helped it to become the most valuable car on the planet, with a 1962 example selling in August 2018 for a record breaking $48.4 million. And just in case that figure isn't eye-watering enough, a 1963 example was also sold privately in 2018 for a reported $70 million.
So aside from most likely making the world's most valuable car even more so, what does June's decision actually mean?
Under the Italian Copyright Statute (Law No. 633 of April 22, 1941), works of the mind having a creative character and belonging to literature, music, figurative arts, architecture, theatre or cinematography, shall be protected. According to this ruling, the 250 GTO is now entitled to such protection.
Copyright protection is very difficult for car manufacturers to establish since a high threshold of originality must be overcome in order for a vehicle to be classed as art. In the recent landmark Chinese court case of Jaguar Land Rover vs Landwind over the latter's X7 model, JLR's legal team was unable to successfully bring a claim of copyright infringement after failing to establish that the exterior design of the Range Rover Evoque met the degree of originality and artistic creation required by artworks protected under Chinese copyright law. JLR eventually triumphed on a finding of unfair competition. Under UK law, for copyright (which can last up until 70 years after the creator's death) to apply rather than Design Right (which only lasts ten years from when a product is first marketed), a product would have to be a 'work of artistic craftsmanship', a term whose meaning is not especially clear.
It is possible to protect the shapes of cars with other forms of IP. Registered designs can be used to offer some scope of protection, but their term is limited, and depending on the jurisdiction, the design application must be filed before, or soon after the design is first made public. Alternatively, some car manufacturers have been able to register iconic shapes as trade marks, but this is notoriously difficult, and many applications are unsuccessful. Iconic and widely recognised shapes are most likely to be accepted. In 1997, Barker Brettell registered the shape of the historic Morgan Motor car as a trade mark for the Morgan Motor Company. In 2014, the shape of the Jaguar E-Type was registered as a trademark throughout the EU.
In the case of the Ferrari 250 GTO, the Italian court ruled that the 'customisation of the car's lines and its aesthetic elements have made the 250 GTO unique, a true automobile icon'. The court further stated that the car's 'artistic merits' had been recognised by 'numerous awards and official testaments'.
The consequence of this decision, in Italy at least, is that the production, commercialisation, and promotion of the 250 GTO belong solely to Ferrari.
If you would like any further information or assistance on IP matters, please do not hesitate to contact your usual Barker Brettell attorney.
Share