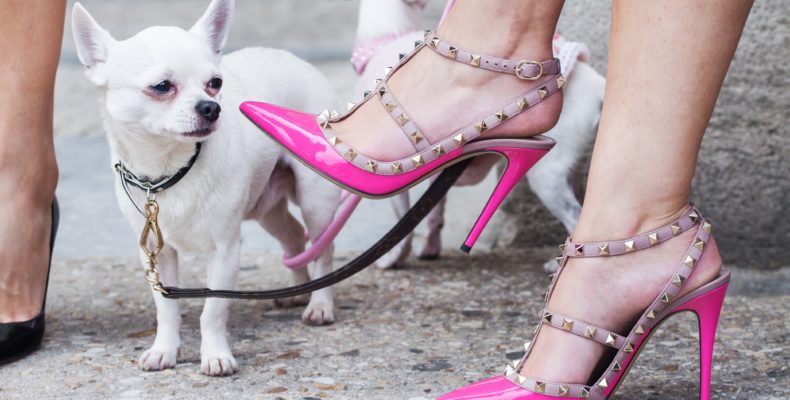 Rockstuds and Red Soles
Posted on
Italian fashion house, Valentino, soared to new heights of success following the launch of its Rockstud accessories in 2010. Valentino's Rockstud shoes in particular, dominated the fashion scene between the years of 2014 and 2019, when the luxury brand is said to have generated over $152 million in revenue. But is Valentino's mainstream success sufficient to demonstrate that the brand has acquired distinctiveness for the look of the Rockstud shoe, similar to Christian Louboutin's red soles?
In February 2020, the USPTO issued a refusal against Valentino's application (U.S. App. Serial No. 88/672,186) to register the look of its infamous Rockstud shoes, which feature metallic, three-dimensional, pyramid shapes studs. The refusal was issued on the basis that the mark consists of a non-distinctive product design or non-distinctive features of a product design which would be perceived by consumers as merely a decorative or ornamental feature of Valentino's products and, thus, incapable of functioning as a source indicator. The examiner also refused Valentino's claim that the shoes had acquired distinctiveness through its extensive use of the mark in commerce for a period of five years prior to its application, stating that the evidence submitted was insufficient to show acquired distinctiveness because the configuration applied for is "common on shoes".
Valentino had filed two other similar applications for variants for the look of its Rockstud shoe, being a "three-dimensional configuration of a shoe…adorned with pyramid shaped studs", which the USPTO also refused on the same grounds of non-distinctiveness, failure to function as a trade mark and insufficient evidence to show acquired distinctiveness.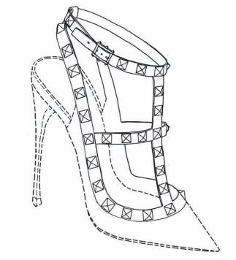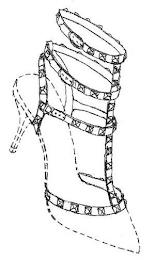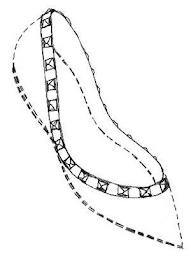 Valentino's attorneys subsequently submitted arguments of acquired distinctiveness along with over 200 pages of supporting evidence in response to the USPTO's objections. In particular, Valentino's attorneys claimed that the brand has achieved tremendous renown in the Rockstud shoes (and design) and as a consequence, consumers perceive the Rockstud design as being synonymous with the Valentino brand. To substantiate their arguments, Valentino's attorneys referenced the court's ruling in the notorious Christian Louboutin v. Yves Saint Laurent case, where it was held that "Louboutin had demonstrated evidence that the public associated the lacquered red sole of its shoe with Louboutin". The evidence submitted in the Louboutin case included "extensive evidence of Louboutin's advertising expenditures, media coverage, and sales success, demonstrating both that Louboutin has created a symbol and that the symbol has gained secondary meaning that causes it to be 'uniquely' associated with the Louboutin brand". Valentino's attorneys therefore submitted this evidence, and argued Valentino has also enjoyed similar success for the Rockstud shoe, so the same principle should apply in this case and the refusal should be withdrawn.
Decision
Valentino's submissions appear to have been convincing as all three applications have now been approved and have proceeded to the publication stage. In the event that no opposition is filed or if the opposition is unsuccessful, the applications will proceed to the next stage of the registration process.
Going forward
As can be seen here, acquired distinctiveness through use can be difficult and burdensome to prove. It requires a substantial amount of evidence demonstrating that the average consumer would associate the mark as originating from a particular source. This reinforces the importance of keeping records and maintaining good housekeeping practices as documents such as invoices, marketing expenses and sales success can act as evidence that may play a vital role in obtaining registration for your branding.
If you would like to discuss this article further, or any other trade mark matter, please do not hesitate to contact the author, Hanna Tiyamiyu, or your usual Barker Brettell attorney.
Share