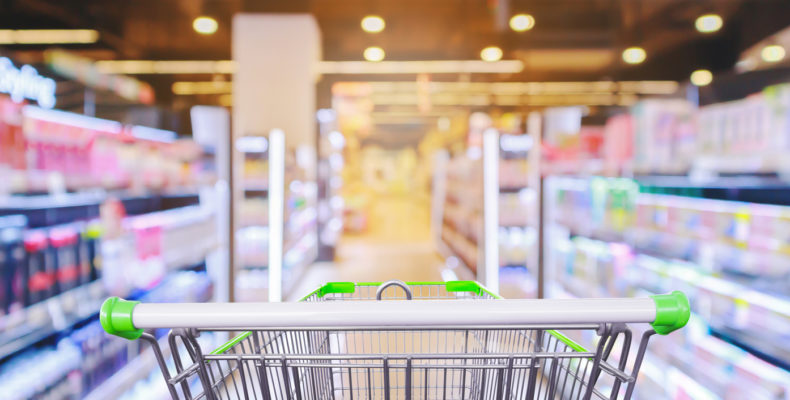 Retaining brand values behind closed doors
Posted on
As the coronavirus tsunami crashed through the economy, wiping an estimated £1.7bn off the UK cosmetics and toiletries industry in 2020, we are left asking: will the pandemic have a lasting impact on the sector? During the worst of lockdown measures, people were unable to turn to industry professionals such as hairdressers and beauticians, generating a nation of DIY creations, and a new level of respect for the experts. As life slowly returns to normal here in the UK, Rosalyn Newsome, trade mark partner and Head of Cosmetics at Barker Brettell, looks at why some brands have fared better than others.
Some areas of the sector have simply held up better but why is that? Cosmetic companies who were prepared to explore new routes to market and recognise that "stay at home" meant a greater reliance on online shopping and – significantly – grocery driven online shopping, have fared best. Branded skincare products which were available in supermarkets grew by £20m according to Kantar. Cosmetic brands which were prepared to be stocked in supermarkets, which some prestige brands would not have even considered pre-pandemic, have flourished. Indeed, cosmetics brands which tapped into supermarket online platforms, are now prominently and proudly displayed in store with many 'prestige skincare' aisles appearing. This in turn means products are presented to a new and wider audience, and untapped revenue streams. What is particularly interesting is that this on shelf presence is not limited to the more established brands such as L'Oréal or Nivea, who have always been successful in securing shelf placement. Brands such as 'Little Soap Co.' or 'Akin' are now stocked in the likes of Sainsbury's and Waitrose. The change in our shopping habits has facilitated products with strong brand identity to access new platforms.
Diversifying the product range. Without doubt the pandemic has forced some brands to innovate to survive. Think of the in-salon treatments which suddenly became out of reach during lockdown – from waxing to tanning, manicures to eye brow tints. Customers suddenly had a choice to make: go au natural or embrace DIY home treatments. This is where the power of the brand kicks in. Looking to apply a permanent hair colour or use a home waxing treatment for the first time can be an anxiety inducing experience. And yet that anxiety is reduced if you have faith in the underlying product, the underlying brand.
Many salons and industry personalities were quick to pick up on this new opportunity to expand their offering either through complete diversification or by adding to the existing product line. However, it is important from an IP perspective to remember that any expansion beyond the established offering still needs to have the right scope of protection, and therefore should be supported by the usual 'search, clear and file' mantra. Search: just because you may claim the brand in one area does not give you the automatic right to use the brand in a new area. Clear: review the results of the search, determine the lay of the land, can you use the brand as you want to, or do you need to navigate third party rights?  If so, is it worth adopting a new brand for this new offering? File: secure the IP as your own. You wouldn't go on holiday without travel insurance so don't launch a new product line without being firm in your legal position.
Expanding the sales platforms. I know for a fact that when the pandemic hit, many smaller cosmetics brands had to drastically upscale their online capacity as this became the sole route to sales. In terms of operations from their own domain, this often necessitated the diversion of labour to fulfil online orders. It also meant increasing their e-presence; selling online via trusted platforms such as LookFantastic.com and Feelunique.com was essential. Customer perception towards buying luxury brands online also changed, with even late online adoptors such as Chanel bowing to the trend. For many online platforms, having your brand registered as a trade mark is an essential first step to having your product listed. Not only does a trade mark registration give you access to e-commerce platforms, but it is also essential for online enforcement and takedown activities. Trying to have a counterfeit product removed from an online platform in the absence of a registered trade mark is very difficult and very expensive.
Reacting to a new area of concern. The dramatic changes imposed on the population's lifestyle also created new opportunities. Maskne, the buzzword coined to describe skin congestion caused by wearing a face mask quickly became an issue which the skincare industry could tackle in 2020 and beyond. This time last year we'd barely heard the phrase, today there are lots of products claiming to help it. The most successful companies are serial innovators, who understand the importance of listening to clients and finding solutions. But try not to get caught up in the rush to go to market. A truly innovative product should be carefully guarded until a conversation has taken place with your IP advisor to determine if any aspect of the innovation could be protected via a patent. Will the new product have a new name? Remember the 'search, clear, file' mantra from above? That most certainly applies to any new product development.
When none of the above is possible? Keeping your brand in the frame until loyal clients can return. Keep in touch, maximise the cost-effective communication channels of social media platforms, and use the time to do a full portfolio review and brand messaging audit to ensure that post-Covid the product is differentiated and is positioned to rebuild trust and loyalty with customers again.
And so whilst the doors are opening again, and whilst consumer behaviour has changed over the last 18 months, the power of the brand in making purchasing decisions hasn't. Protect your brand. Protect your product range. Protect your business.
Barker Brettell has a team of attorneys who specialise in protecting innovation in the cosmetics sector. If you would like to discuss this matter in more detail, please contact the author or your usual Barker Brettell attorney.
Share