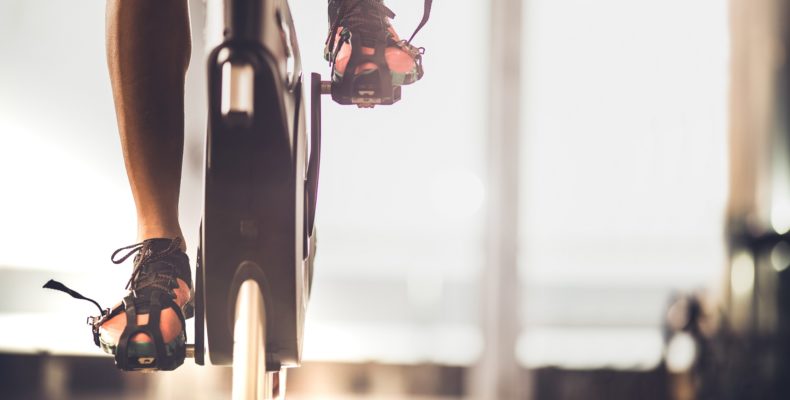 Peloton: a cycle of IP litigation?
Posted on
Background
Peloton, one of the world's leading indoor exercise bike manufacturers, has found itself in what appears to be a near continuous cycle of Intellectual Property (IP) litigation.
Founded in 2012, Peloton now produces both indoor exercise bikes and treadmills, but also offers a range of interactive fitness classes with live leader boards and a variety of instructor-led training programmes. Peloton bikes can certainly be classed as high-end sports equipment, with indoor bike costs starting at £1750.
The indoor fitness market has grown considerably through the global pandemic. Peloton's share price increased by nearly 450 per cent in 2020, and the business now has over 3 million members.
However, maintaining a dominant position in the market has been an uphill battle for Peloton with a series of IP disputes involving competitors Flywheel, Echelon and NordicTrack.
Decision
In February 2020, Peloton and Flywheel settled a case in the US concerning the infringement and validity of a number of Peloton's patents involving Peloton's 'at home' and 'remote streaming' leader board technology.
Peloton had sued Flywheel in September 2018 for patent infringement, alleging that the leader board technology used by Flywheel was too close to Peloton's patented technology. In June 2019, Flywheel countered by asking the US Patent and Trademark Office to review the validity of three of Peloton's patents.
The technology surrounding Peloton's leader board system has been the subject of several cases, with Flywheel alleging Peloton's claimed inventions were not new.
Outcome
Flywheel admitted that the Peloton patents concerned are valid and enforceable and that Flywheel's 'Fly Anywhere Bike', and associated services, infringe the Peloton patents as alleged by Peloton. Flywheel also agreed to stop all infringing activities. In light of this, Flywheel announced its online classes were to be discontinued.
Since this outcome, Peloton has taken the opportunity to increase its customer base, offering Flywheel customers the opportunity to trade in their 'Fly Anywhere Bike' for a refurbished Peloton bike. This comes with the caveat that these new customers must then subscribe to Peloton's monthly subscription.
Going forward
Whilst having a successful outcome against Flywheel back in 2020, the cases involving Peloton continue to go round and round.
Peloton is currently involved in two ongoing cases with Icon Health (the maker of NordicTrack), with both competitors filing lawsuits in the US against the other. In May 2020, Peloton filed a lawsuit alleging Icon Health has "attempted to free ride off Peloton's innovative technology" by copying patented technology designed to synchronise archived performance data with real time performance data and therefore make archived classes appear live to users.
In response, Icon Health filed a lawsuit in October 2020 alleging patent infringement against Peloton regarding two features of Peloton's more expensive model, the 'Bike+'. Here, the dispute surrounds two features: a swivelling touchscreen; and the ability for the bike to automatically change resistance during classes. Icon Health alleges that these features were "developed and used by Icon well before Peloton".
Icon Health has stated that it has a patent application covering the swivelling touchscreen and a granted patent covering the automatic resistance feature, which Peloton calls 'auto-follow'. This could prove a crucial case for both Icon Health and Peloton as both features are used on their current products.
So what does the future hold for Peloton and its rivals? We will revisit the ongoing Peloton cases and provide an update once the decisions have been finalised. In the meantime, if you would like to discuss patenting your innovation or protecting that innovation from infringers – sports-related or otherwise – then please get in contact with the author, or your usual Barker Brettell attorney.
Share