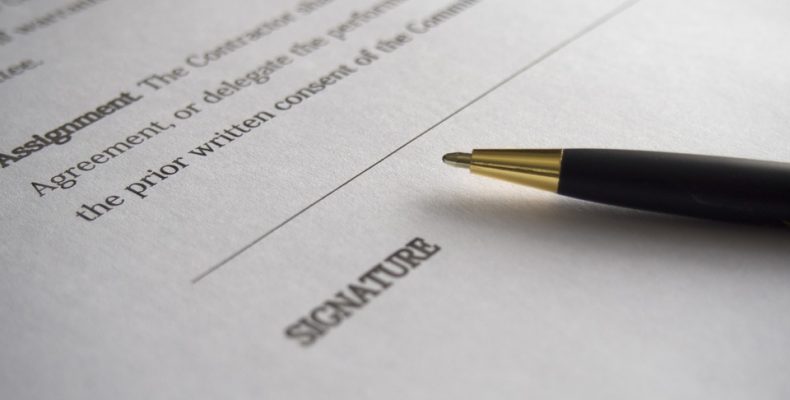 One becomes two: new EPO signature guidelines will affect US documents
Posted on
The EPO has announced that from 1st November 2016 the signatures of both the assignor and assignee will be required when recording transfers of right. This will in particular affect US-originating documents which may only have one signature.
Before, although Art 72 EPC specified that an assignment had to be signed by "the parties", the EPO guidelines for examination permitted documents bearing only the assignor's signature if the assignee had filed the request. The text of the new guidelines* instead says both signatures will be needed: "Art 72 requires that the signatures of the parties appear on the document submitted as evidence of the transfer". This will affect recordals originating from countries where this is not a requirement. For example, US-originating documents often only include the assignor's signature.
The new rules also introduce that if there's a minor deficiency in the recordal request, the effective recordal date is backdated to the date of receipt of the original request, once the deficiency is rectified. This will be useful in securing an early recordal date.
The guidelines also used to say that if a recorded transfer was challenged by the originally registered applicant, the original status quo was restored until the actual legal position was proven.  The new text says the opposite – if a recorded transfer is challenged the recordal cannot be undone until the legal situation is established, and proceedings may have to be stayed whilst it's sorted out. This seems to give weight to an assignment being valid unless or until proven otherwise.
If you would like to discuss this matter further, please contact Carrie Johnson, or your usual Barker Brettell attorney.
Share