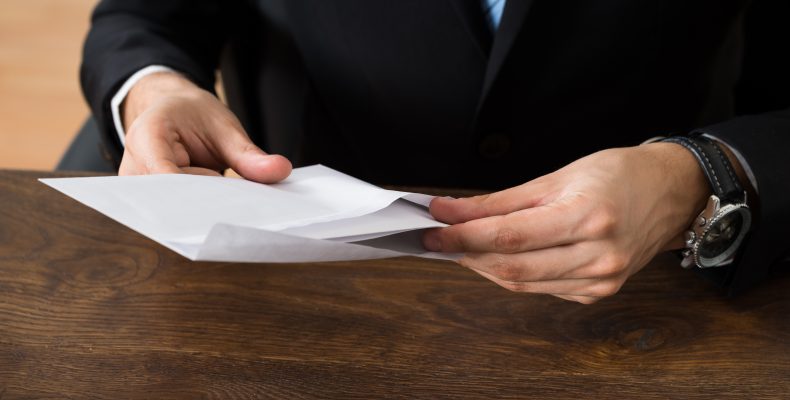 Non-use trade mark cancellation actions in China – don't forget to retain the original notification envelope!
Posted on
In 2016, the Chinese trade mark office (CTMO) changed its practice relating to non-use cancellation actions for international trade marks designating China.
Previously notifications from the CTMO requiring a trade mark proprietor to submit evidence proving use of their trade mark in China, were issued in English or French. These notifications would first be reported to the World Intellectual Property Organization (WIPO), which is the body responsible for international trade marks. WIPO would then report the objection to the recorded representative or the trade mark proprietor as appropriate and confirm the deadline for filing a response.
More recently, the notifications have been issued in Chinese. Furthermore there have been a number of instances where the CTMO has delivered the notification directly to the recorded representative before WIPO, or, to the proprietor of the international trade mark.
According to the CTMO's requirements, if a trade mark owner wishes to safeguard its Chinese designation under an international trade mark, they should file evidence of use of their mark in China, along with the original notification and the envelope which the notification was delivered in.
The deadline to file a response to a non-use trade mark cancellation action in China is two months counting from the date of receiving the notification. As a result, the envelope is required as confirmation of the date of receipt and to calculate the deadline for filing a response. No extensions of the deadline are allowed. If the original envelope is not submitted with the response to the CTMO, there is a risk that the CTMO will not allow the response and the application could be lost.
In light of the above, we are issuing this reminder to all clients. If you do receive any correspondence directly from the CTMO relating to your Chinese trade marks, then please retain and forward the original notification and the original envelope to us.
For your information, the following name and address will be shown on the envelope:
中华人民共和国国家工商行政管理总局商标局
Trademark Office
State Administration for Industry and Commerce
People's Republic of China
1 Chama Nanjie, Xichengqu, Beijing, 100055
If you have any questions, please do not hesitate to contact us.
Share