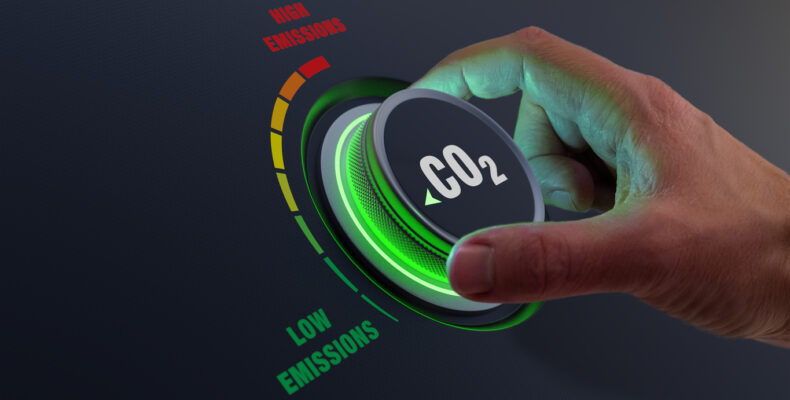 Net zero: how the Green Channel could help innovators protect their inventions in the UK
Posted on
Governments around the world have committed to targets to decarbonise their economies in the coming years, in order to limit the effects of climate change. For example, the UK government published its net zero strategy on 19 October 2021.
To achieve net zero while providing stable energy supplies and enabling economic growth will be an enormous undertaking. Succeeding in this endeavour will be vital for our future health and prosperity.
Achieving net zero will require major investment in the development and deployment of new technologies. Intellectual property rights, in particular patents, provide innovators with legal rights that can be used to protect their innovation and maximise their return on investment.
Many of these new technologies will be environmentally friendly. Since 12 May 2009, the UK Intellectual Property Office (UKIPO) has provided a Green Channel that allows applicants to request accelerated processing of their patent application if the invention has an environmental benefit.
There is no fee for requesting that a patent application be accelerated via the Green Channel. The only requirements are that the applicant needs to make a request in writing, indicating: (i) how their application is environmentally friendly; and (ii) which actions they wish to accelerate.
The green channel thus provides a cheap and, in our experience, effective route to accelerate the processing of a UK patent application. Thus, owners of UK patent applications relating to environmentally friendly inventions may be able to get their applications through to allowance and grant relatively quickly.
The UKIPO's database of published applications and granted patents that have been accelerated under the Green Channel can be viewed here.
Looking at the data, we can see from chart 1 below that the number of Green Channel applications per year has generally been increasing. In 2010 (the first full year of the Green Channel), the number of Green Channel applications was 260. In 2020 (the last year for which data is currently available), the number of Green Channel applications was 402.
Chart 2 below shows an upward trend in the number of Green Channel applications as a proportion of total UK patent applications per year. In 2010, this number was 1.19% and in 2020 it was 1.95%.
The challenge of achieving net zero will continue to be a major spur for innovation for years to come. Many of the resulting patent applications could qualify for accelerated processing in the UK via the Green Channel. Hence, we might anticipate that the upward trends shown in the data will continue.
To discuss whether or not you could benefit from use of the Green Channel, please contact the author or your usual attorney at Barker Brettell.
Please visit our energy sector page to find out more about our sector expertise.
Chart 1: UK Green Channel applications per year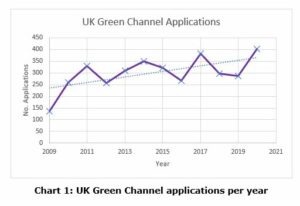 Chart 2: UK Green Channel applications as proportion of total UK patent applications per year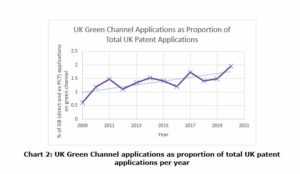 Share