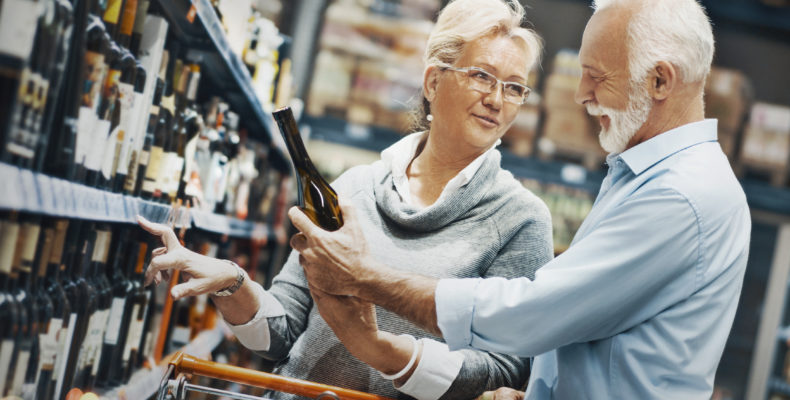 Locally grown, globally consumed: why a PDO is an international advantage.
Posted on
Under the European Union (EU) protected food name scheme, there are three types of protection marks you can apply for: protected designation of origin (PDO), protected geographical indication (PGI) and traditional speciality guaranteed (TSG). In the UK, there are only 88 products registered under the three types of protected food name scheme, including Scotch whisky, traditional Cumberland sausage, Stilton cheese and Melton Mowbray pork pie.
What is a PDO?
Any food or drink producer can apply to have the name of a product protected with PDO status under EU law. If a product has PDO status, this means other producers cannot market their products using the same name, unless the entire production, processing and preparation process takes place in the specific area as agreed with the EU. For example, the grapes used to make wine must exclusively come from the exact geographical area where the wine is made; they must then be processed and prepared in that exact same area.
Some may question the need for a PDO when a trade mark is registered in the conventional way, but in the post-Brexit world we would argue that it gives producers a clear advantage in the global market.
What are the commercial benefits of a PDO?
PDOs provide for the protection of local produce on a global scale. According to a recent study, the sales value of a product with a protected name is on average double that for similar products without the same protection. The authenticity of exclusively regional products evidently allows producers to sell at a higher price point.
Ultimately, PDO protection communicates to the consumer two key things: quality and authenticity. This means that consumers are willing to pay a higher price, which translates into a significant economic benefit for producers, both in relation to marketing and increasing sales.
The reputation of a PDO is an in invaluable intangible asset which, without protection, could be imitated by anyone across the globe without restriction and result in the destruction of its value.
Imitation of PDOs is harmful to both consumers and producers. Any unauthorised use leads to consumers believing they are buying a genuine product which possesses unique qualities, when in actual fact they could be buying a low-quality imitation, which will ultimately damage the reputation of local produce and could lead to a loss of business for those complying with the requirements.
Who can apply?
Individual food producers, or a group of interested parties, can apply to register and protect as a PDO most food and drink products intended for human consumption. You can also apply to register and protect: natural gums and resins, hay, essential oils, mustard paste, cork, cochineal, flowers and ornamental plants, wool, wicker, scutched flax, cotton and salt.
It can take up to four years to get the name of your food or drink product legally protected, as the EU is strict in their examination of PDO applications and will only grant a product PDO status if, after thoroughly researching the application, they believe the product was made using distinct local knowledge.
In order to apply, you must name the product, define the geographical area, prove the product's origin and provide a clear and concise product specification, in order to illustrate how another producer (within the specific area) could make the same product. In addition, you must nominate an inspection body who will be responsible for checking the products matches your description.
Who will enforce my PDO rights?
PDOs are legally protected within EU countries and in non-EU countries where specific protection agreements have been signed. The national authority of each EU country takes the necessary measures to ensure protection of registered products within their territory.
So what happens after Brexit?
As of 1 January 2021, all PDOs for UK products registered under the EU scheme by the end of the transition period will continue to receive protection in the EU. New UK products seeking EU PDO protection will need to secure protection under the corresponding UK scheme first and then apply for EU protection separately.
I have PDO protection; do I need trade mark protection too?
It is important to note that a PDO is not a trade mark.
There are similarities in that the purpose of both is to distinguish goods and services in the market place and to provide information as to the origin of the goods and services. The key difference is: trade marks identify goods and services as originating from a specific company, for example, Kellogg's; whereas PDOs identify a product as originating from a specific place, for example, Stilton cheese, which originates from the three counties of Leicestershire, Derbyshire and Nottinghamshire.
If you are new to the world of IP, make sure that your top commercial priority is to protect the unique branding of your business with trade mark registrations. Applying for a PDO in relation to a type of product can have tremendous benefits to those in a particular locality, but it will not protect your unique and most valuable asset, your brand.
If you are considering applying to protect a product with a PDO, or would like to discuss any other trade mark matters, then please get in touch with your usual Barker Brettell trade mark attorney.
Share