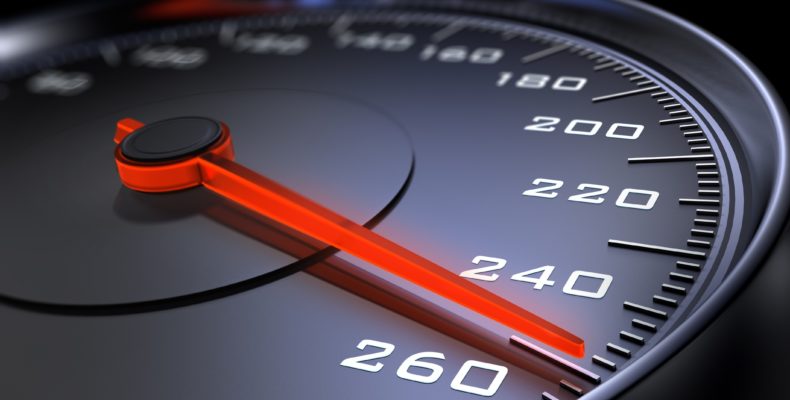 Lewis Hamilton crashes out of the EUIPO
Posted on
Lewis Hamilton has had a very successful 2020, recently matching Michael Schumacher's tally of seven Formula 1 World Championships, making him one of the most successful racing drivers of all time.
However, Lewis has not had the same success at the EU Intellectual Property Office (EUIPO). The EUIPO recently rejected Lewis Hamilton's attempt to invalidate the trade mark HAMILTON owned by Swiss watch manufacturers, Hamilton International AG.
In 2015, 44IP – the company that manages Lewis Hamilton's intellectual property – filed an EU trade mark application for LEWIS HAMILTON which covered 'wrist watches' amongst other goods and services. Hamilton International AG filed an opposition against 44IP's mark on the grounds that it owned an earlier EU trade mark for HAMILTON, which protects watches, and would therefore be confusingly similar to the LEWIS HAMILTON application.
In retaliation, 44IP filed an invalidity action to cancel Hamilton International's mark on the grounds that the relied upon mark was filed and registered in bad faith. In essence, 44IP was attempting to argue that since Hamilton International already had an older registration for HAMILTON, dating back to 1996, by filing an additional HAMILTON mark, in 2015, it was trying to extend its protection. This would mean that the trade mark could not be challenged on grounds of non-use. For context, only trade marks five years or older can be challenged on the grounds of non-use, therefore Hamilton International AG's newer mark filed in 2015 could not be put to proof of use by 44IP in the opposition proceedings.
Decision
However, the EUIPO dismissed this argument and stated an applicant does not have to give legitimate reasons for filing an application, saying that it is "not up to the cancellation applicant to comment on the marketing strategy of the EUTM proprietor, in particular, if it decides to produce only the traditional wrist watches or to update its product portfolio".
Furthermore, the EUIPO went on to say the cancellation application must be the one to prove that there was bad faith at the time of filing, which 44IP was unable to substantiate.  Moreover, the EUIPO found the proprietor had provided ample evidence that the mark HAMILTON was genuinely used for watches; with a legacy as a well-regarded and renowned watch maker dating back to 1892. All of this was enough to convince the EUIPO that 44IP's claim to bad faith was insufficient.
44IP also attempted to argue that Lewis Hamilton had become a well-known name and as such would be perceived as sufficiently different to the HAMILTON mark. However, the EUIPO also dismissed this argument stating that the name 'Hamilton' "is a rather common surname in English-speaking countries. There is no 'natural right' for a person to have his or her own name registered as a trade mark, when that would infringe third parties' rights".
Going forward
Now 44IP's invalidation has been found to be unsuccessful, it remains to be seen whether 44IP will appeal this decision. If not, Hamilton International AG can proceed with its opposition proceedings and potentially stop Lewis Hamilton using his name on watches.
The decision brings the recent BENTLEY case to mind, where Bentley Motors was successfully sued for trade mark infringement by a small family run clothing brand named Bentley and Bentley 1962 Ltd. Bentley Motors had been using the BENTLEY mark on clothing and headgear which infringed Bentley 1962 Ltd.'s earlier trade marks. Bentley Motors attempted to appeal this decision, however the appeal was dismissed.
Both the HAMILTON and BENTLEY cases demonstrate the strength of trade mark protection, such that even a renowned Formula 1 champion, or a world famous luxury car manufacturer, do not have an automatic defence if a third party has earlier rights.
If you would like to discuss this article further, or any other trade mark matter, then please do not hesitate to contact the author, or your usual Barker Brettell trade mark attorney.
Share