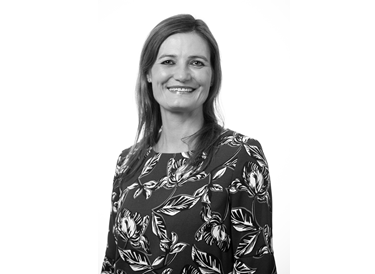 Head of trade mark team ranked in Managing IP's Top 250 Women in IP
Posted on
Catherine Wiseman, Head of the Trade Mark team at Barker Brettell, has been ranked in Managing IP's Top 250 Women in IP for the third year running. The annual list identifies leading female intellectual property practitioners in private practice worldwide, following an extensive research process and recommendations from peers. The Top 250 Women in IP 2020 covers more than 30 jurisdictions and features over 100 different firms.
The ranking follows the publication of this year's edition of MIP's "IP Stars" which recognises IP practitioners globally, with categories for trade mark, patents, copyright, design and transactional work. "IP Stars" is a leading specialist global guide to IP law firms and practitioners and widely respected in the IP profession. Barker Brettell is ranked in Tier 2 for Trademark Prosecution in the UK and Catherine has once again been ranked as an individual "trade mark star" for the fifth year running. Other rankings for the firm included Mark Thurston, Robin Tyson and David Harris as "patent stars."
Catherine said: "It is a huge honour to be recognised on a global stage and I'm absolutely delighted to be ranked in the Top 250 Women in IP once again, alongside so many talented female leaders in the IP market.  I am fortunate to have a strong and collegiate team who have helped me to achieve this recognition."
Catherine has enjoyed several accolades this year and was also awarded "best in trade mark" at LMG's Europe Women in Business Law Awards in 2019.
The trade mark team continue to build on their strong reputation as leaders in global portfolio strategy and management, with particular strength in prosecution and enforcement. The team scooped the award for "trade mark prosecution team of the year" at MIP's global awards in March 2019 and was shortlisted in the same category earlier this year.
You can find out more about the firm's rankings – Barker Brettell MIP Rankings 2020.
Share