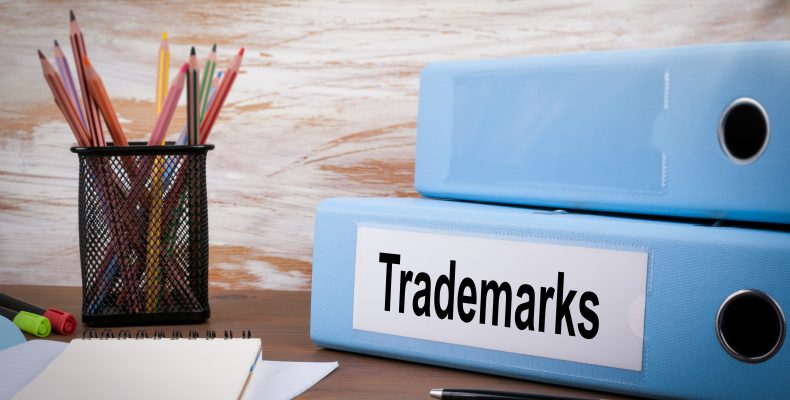 EUTM Reforms – 1st October 2017
Posted on
On 1st October 2017 the final changes to the European Trade Mark system came into force. This is phase two of the reforms which were introduced on 23rd March last year.
The three main areas of change are as follows:
1. Abolition of Graphical Representation Requirement
It is now no longer required to represent trade marks graphically in an application. Going forward, signs will be able to be represented in any 'appropriate form', using 'generally available technology', as long as the representation fulfils the Sieckmann criteria, i.e. as long as the representation is clear, objective, precise, self-contained, durable, intelligible, and easily accessible.
For example, representations of moving trade marks can now be submitted as a JPEG or MP4 file, rather than as a series of stills, as can a representation of a hologram. Sound marks can now be submitted as audio files rather than as a full musical score.
New categories of marks have been created, such as multimedia marks and pattern marks (the latter formerly being covered by figurative marks). The new EUTMIR lays down the specific rules and requirements for the representation of certain types of unconventional trade marks, including some technical requirements. It is no longer obligatory to add a description to any type of trade mark and descriptions are no longer accepted for figurative marks (or indications of colour). If a description is included then it must accord with the representation of the mark and cannot extend its scope.
The aim is to make the trade mark entries on the EU IPO's register clearer, more accessible, and easier to search, increasing legal certainty for third parties and reducing the formality objection rate.
It is hoped that this change will make it easier for users to protect unconventional trade marks; however, please note that such unconventional marks are still subject to absolute grounds as has previously been the case. The marks will still need to be distinctive, and non-descriptive, for instance. This will be harder in the case of truly unconventional marks as it may be the consumers will not be accustomed to viewing such marks as badges of origin without having been educated to do so.
In light of the above changes, clients would be well advised to review their portfolios to see if there are any gaps in protection.
2. Introduction of EU Certification Trade Marks
It is now possible to file an application for an EU-wide certification mark at the EU IPO. Certification marks already exist in UK law but they are not available in all EU member states.
A certification mark is defined as a mark that is 'capable of distinguishing goods or services which are certified by the proprietor of the mark in respect of material, mode of manufacture of goods or performance of services, quality, accuracy or other characteristics, with the exception of geographical origin, from goods and services which are not so certified.'
Put simply, an EU certification mark acts as a guarantee of specific characteristics of certain goods and services (irrespective of the identity of the undertaking which produces or provides the goods and/or services) rather than as a badge of origin. It can cover any characteristics of goods or services other than geographical origin. Examples of certification marks include the British Standard Kite Mark and the Woolmark.
Any natural or legal person may apply for a certification mark. To file an application the applicant must include a statement in the application to the effect that they are applying for an EU certification mark. In addition, within two months, the applicant must file regulations governing the use of the mark. These will contain the characteristics of the goods and/or services to be certified, the conditions governing the use of the certification mark, and the testing and supervision measures to be applied by the certification mark owner.
One other important limitation which applies to EU certification marks is that a certification mark cannot be owned by a person carrying out a business involving the supply of the goods and services of the kind certified. The registered proprietor cannot use its own certification mark; instead, the proprietor may permit others to use the mark for the purpose of guaranteeing that their goods or services possess the characteristics laid down in the regulations. By contrast, the registered proprietor's role is to confirm that the goods and/or services offered by others live up to the standards set out in the regulations, acting as an independent body. If the registered proprietor does not carry out this role then the certification mark may be revoked.
The official fees for a certification mark will be €1,500 for one class if filed electronically and €1,800 if not. The registration process is likely to take longer than standard applications as the regulations will need to be examined carefully.
3. Procedural Changes
As part of this second phase of reforms a number of procedural changes have also been actioned. A number of these codify previous practice and aim to modernise the EUTM system. Many will facilitate cost savings and a swifter process.
The procedural changes include:
(i) Online Substantiation:
Provisions are being introduced for the online substantiation of oppositions and cancellations from online sources recognised by the EU IPO.
This means that where the contents of relevant national law or evidence concerning earlier registered rights (e.g. registered trade marks, certain signs used in the course of trade and/or geographical indications), are accessible from online sources recognised by the EU IPO, the opponent/cancellation applicant may provide this evidence by referring to that source.
As for which sources may be recognised by the EU IPO, these include all of the databases of the national and regional EU IP offices. TMview is also acceptable.
(ii) Acquired Distinctiveness:
It is now possible to pursue acquired distinctiveness as a subsidiary claim. This claim can be made either with the application process or, at the latest, in reply to the first objection. It cannot be made for the first time before the Boards of Appeal. As a practical point we would recommend that we include this as standard in any reply to an examination report.
Making a subsidiary claim of acquired distinctiveness means that an applicant will be able to exhaust the right of appeal on inherent distinctiveness alone before being required to compile and submit evidence of acquired distinctiveness. This is a welcome change as it will mean that applicants will not need to incur costs in gathering and presenting evidence of use unless it is necessary.
(iii) Opposition/Cancellation Proceedings:
A number of changes have been made in these areas. For example:
The provisions for cancellation proceedings have been aligned with opposition proceedings 'except where differences are justified by their different nature'.
Geographic indications have been introduced as a separate relative ground for opposition and cancellation proceedings.
As for opposition proceedings, the EU IPO now explicitly has, at its discretion, the power to take belatedly filed supplementary evidence or facts into account.
In the aim of legal certainty, a new provision on suspensions applicable in opposition, cancellation, and appeal proceedings has been introduced. This new provision will flag the situations where the granting of a suspension is subject to the Office's discretion. It also addresses delaying tactics of parties whilst allowing for a reasonable period of negotiation time; in inter partes proceedings a suspension of up to six months may be granted, which may be extended up to a maximum of two years.
New rules for the structure and presentation of evidence and exhibits will also come into play. The evidence will need to be clearly identified and referenced. This is in line with UK requirements and mirrors the rules of the General Court.
(iv) Simplification of Translation Requirements
It is still possible to file most types of evidence in any official language of the EU. Where the language used for evidence of substantiation (excluding certificates of filing/registration/renewal or provisions of relevant law) is not the language of proceedings, translation is no longer required as a matter of course. Instead, translation will only be required when requested by the EU IPO, either of its own motion or due to a reasoned request by the other side. Certificates of filing/registration/renewal or provisions of relevant law must still be submitted in the language of proceedings (or translated) within the time limit set for substantiation.
In addition, the 'standard of translation' is less demanding than previously set. Where a party has indicated that only part of a document is relevant then translation may be limited to this part.
(v) Assignment as a remedy:
A new remedy has been introduced when an EUTM is found to have been registered without due cause by an agent. Now a EUTM may be assigned to the true proprietor, much like in UK law.
(vi) Priority Claims:
Priority claims must now be filed together with an application. Previously, priority claims could be made following the filing of the application. In addition, any supporting documentation must be filed within three months of the filing date. If this documentation is not in a language of the Office it is now optional for the Office to request a translation.
In addition, the priority claim will no longer be examined substantively. It will remain as a mere claim until it is relied upon and needs to be validated in proceedings.
(vii) Communication with the EU IPO
Outdated forms of communication (hand delivery to the EU IPO and post box deposits) are no longer accepted. 'Courier' has been introduced as a specific means of communication by and with the Office alongside postal communications. Electronic means of communication will now be held to include fax, meaning that the e-filing rate for applications and renewals now applies to fax.
However, from 1st January 2018 fax will no longer be accepted for filing applications or renewals except as a backup system if technical malfunctions prevent e-filing. In this case, applicants can secure a filing date by fax if, in the case of applications, the same application is resubmitted by e-filing within three working days, and in the case of renewals, the renewal application is submitted by fax by no more than three working days before the expiry of the initial or extended statutory time limit for renewal. In addition, as of 1st October 2017 applications for colour marks cannot be filed by fax.
(viii) Boards of Appeal
The new Delegated Regulation (EUTMDR) consolidates provisions relating to the Boards of Appeal that were previously spread across various sources.
The main changes clarify the procedure for allocating an appeal case, the content of the appellant's statement of grounds and of the defendant's response, and the scope of examination of an appeal. A procedural framework for the defendant's cross-appeal has also been established.
Any questions? Email Becky Knott or your usual trade mark attorney.
Share