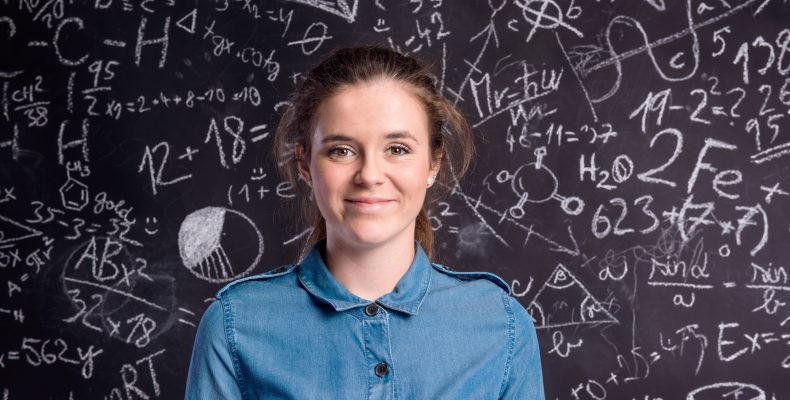 Engineering a career in Intellectual Property
Posted on
Katie Howe, double award-winning trainee patent attorney at Barker Brettell, developed a love for science and in particular physics, from an early age. She went on to explore this passion in her first degree, before being awarded a PhD in Engineering. A career that involved wearing a white lab coat or a hard hat beckoned. So what attracted Katie to the world of Intellectual Property (IP) instead and what advice would she give to anyone reading this on International Women in Engineering Day (23 June 2017) who has a scientific background and might be thinking about a career as an IP professional?
As a small child, my cousin nick-named me 'The Why Bird'. I've always wanted to know how and why things happen. I have wanted to be involved in science in some way for as long as I can remember. From sub-atomic particles and quantum effects, to cutting-edge materials and applications, to galaxies and general relativity: physics is our way of understanding how the universe works.
I assumed you needed a law degree, not a science degree, to become a patent attorney. The first time I came across the job title 'patent attorney' was at secondary school when the career options computer predicted I'd be one.  I ignored it.  I didn't consider IP as a career path, imagining I would end up in a research position in academia, until I met a patent attorney and was involved in filing a patent application in the course of my PhD. That got me thinking.
If pushed to define a patent attorney, my two-word summary would be 'science lawyer' or sometimes 'professional pedant'! A big part of the job is identifying the core of an invention and putting that into words as clearly as possible. You need a solid scientific background so that you can pick up new scientific ideas quickly. Understanding an invention and knowing enough about the context and principles to be able to ask sensible questions is essential.
Although I've been honoured by winning two prestigious national patent examination awards I'm never complacent. The type of person entering the IP profession generally has sailed through not all, but certainly the majority, of exams. Many have doctorates. But as a trainee you have to adopt a completely different mind-set. It is highly unusual for candidates to pass every exam first time. Time management and preparation are key. Although the patent attorney you work for and other colleagues will generally be happy to answer questions, you need to be willing to take responsibility for your own training. If you're workshy, being a patent attorney is not the career for you.
Working in a firm where 70 per cent of its partners are female means I have no difficulty in finding female mentors although Barker Brettell's culture doesn't dwell on this statistic, instead preferring to focus on each member of the firm's professional abilities. In fact my original mentor was my father, a research scientist.
I feel privileged to be involved in inventor meetings, seeing the excitement of someone talking about their 'baby', getting to grips with new ideas, and sometimes even contributing. The firm has also encouraged me to go and present to school children about the role of science and engineering, talking about the range of different jobs under that very wide umbrella, and highlighting that women can indeed be scientists and engineers!
In the next five years I'm looking forward to working on clean energy and self-driving car technologies and in turn helping to transform such innovation into patents.
Share