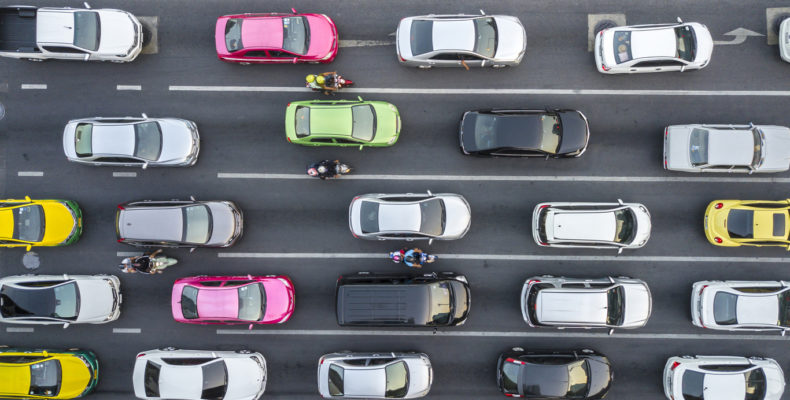 Does EV signal the demise of automotive brands?
Posted on
"People can have the Model T in any colour, so long as it's black," Henry Ford famously said when he referred to Ford's first mass production motor car. He was, of course, pointing out that in order to benefit from having an affordable product other features – personalisation and individuality – had to take a back seat. Although the manufacturing process was revolutionary, Ford the brand quickly became more important to the consumer: it represented affordability, reliability and freedom.
Nearly 100 years on, as Electric Vehicle (EV) technology gathers momentum in the automotive market, many brands are faced with a challenge: how can existing marques adopt EV technology, whilst continuing to build on brand values in conjunction with Intellectual Property (IP) protection? Particularly when many of those prevailing values are based around an internal combustion engine (ICE)?
Innovation
Leading automotive manufacturers such as Jaguar Land Rover, BMW and Volvo have embraced EV technology. As part of its sweeping business strategy Jaguar Land Rover has made a commitment to halt the production of petrol and diesel vehicles under its Jaguar brand and switch to electric vehicles by 2025. The Land Rover brand is destined to follow suit by 2030. Here, these marques have been deliberately designated as the linchpin for the next phase in the corporations' history.
As markets change and technology evolves, it is important to constantly evaluate an IP portfolio to ensure that there is adequate trade mark protection. This may include filing trade marks for new brands, but equally it can mean filing new trade mark applications to update historic brands and bring them in line with current trends. It is best practice for all brands to be registered in all the countries in which they are used.
One of the biggest problems companies face when innovation comes to market is naming the brand to be used in conjunction with it. The technology will often already be associated with certain names or acronyms, which will likely be deemed as descriptive and therefore not registrable as a trade mark. Additionally, companies operating in the same market are likely to want to use the same indications. This is why automotive companies often update existing brands when new technology enters the market as these brands are already well known and have a reputation. In relation to electric vehicles, a clear example is the use of the letter 'e' by a number of brands. Some companies simply add the letter 'e' to their well-known vehicle models; Vauxhall has the Mokka-e and Corsa-e, Peugeot has the Peugeot e-208. Other companies use the letter 'e' in conjunction with new branding, ensuring the 'e' branding clearly identifies and represents an electric car to consumers: the Audi e-tron, Mercedes EQC, and Kia e-niro use this approach.
Evaluating the portfolio may result in the decision to streamline a range by retiring trade marks which are no longer in use or which are no longer on trend, such as marques specific to diesel cars.
Legacy
Buying a car is a sensory experience: the curve of the dashboard; the smell of the interior; the reassuring clunk when closing the door. Brand values are not reliant on one element. The reputation built up in a brand is the foundation of a business, therefore it is imperative that owners continue to maintain and enforce legacy brands as loyalty is vital in order to guarantee repeat purchases.
Ways in which brand owners can achieve this is to:
Use trade marks in a format in which they are registered and for the goods or services they are registered for
Operate a trade mark watching service to be notified of identical or similar trade marks being filed for;
Keep good business records and collate a bank of evidence of use and information to demonstrate goodwill and reputation accrued in a brand;
Remain vigilant in the marketplace for copycat products or misuse of the brands.
Collaboration
As the sector revolutionises, tech companies have ventured into the market by collaborating with traditional motor manufacturers. As consumers switch to connected cars it makes sense for both industries to work together. But how does a manufacturer protect its IP and brand identity when working with a separate business?
When entering into a collaborative environment, businesses should put IP near the top of the agenda, as the probable reason the partnership is taking place is due to the reputation each brand already has in its own market. That reputation must not be diluted by the collaboration. If new branding is created, each brand should retain its own identity and if trade marks are applied for, these should be jointly owned – and controlled – by the parties. Any collaboration agreements should make provisions for use, ownership and maintenance of trade marks including stipulating what will happen to the IP once the collaboration has been concluded.
Licensing
Although we touched on this point when discussing innovative manufacturers, it may be that some brands no longer fit the long term strategy of the business. But this doesn't mean that they are no longer of monetary value. There may be an opportunity to licence or sell the IP. When contemplating licensing of brands, it is important to remember that there is no 'one size fits all'. Firstly, consideration should be given to the type of licence provided: should it be exclusive, sole, or non-exclusive? This will depend on what is to be achieved from the licence, and should be decided at the outset so that the licence agreement is fit for purpose. Once the type of licence is agreed, the specific terms of the licence should be negotiated. This should include the duration, termination, quality control provisions, royalty payments, details of the licensed IP rights, maintenance and enforcement of the IP rights indemnification and confidentiality. Potential licensees should conduct due diligence checks on the trade marks that are to be licensed.
Whether applying for trade marks for electric vehicles, legacy brands, collaborative identities or ensuring trade mark protection with a view to licensing a mark, trade mark protection should be approached in the same way. Once a name, logo or slogan has been decided upon, clearance searches should be conducted in the relevant countries and if clear, trade mark applications can be filed designating the relevant goods or services.
Remember, it is important to seek legal advice for all trade mark protection matters, even if a business is only considering the addition of a letter 'e' to its brand.
If you would like to discuss this matter further, please contact the author or your usual Barker Brettell attorney.
Share